Dental implants are one of the most requested dental treatments in Mexico. We receive daily tons of inquires about dental implants. Due to the numerous requests I want to talk a bit the procedure here in Los Algodones. You will learn how many procedure you can find and how to book an appointment for implants with the best dentists.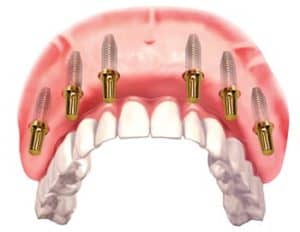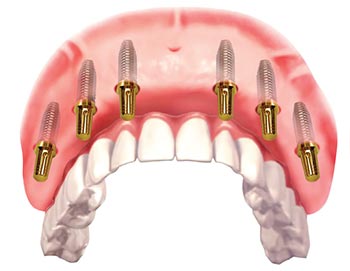 This can be useful information if you are interested in adventuring into Mexico for dental treatment. You can find more than just dental implant, basically any dental treatment will be at your disposal for 50% of the price in the US and Canada.
What are dental implants?
Dental implants are a revolutionary procedure that gives the patient new teeth. It can be a single tooth, many teeth and even a new denture. The procedure consists on installing a small screw into the patient's jawbone. Then after the implant heals an abutment and crown are put in place. Of course, the bigger the treatment, the bigger the cost and time may be.
One of the most popular treatments is the allon4. This uses 4 implants to support a full denture. It is amazing because speaking in cost-value terms, it is the best bang for your buck if you wish to have a new smile. There are many options for a complete denture, like snap on dentures, but nothing will beat the allon4.
Hot to get your appointment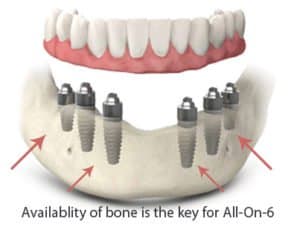 To get an appointment is really simple. Just use our contact form to send us a message and we will respond back. Keep in mind that you should use a real email and phone number so we can reach you and send you quote. We reply within 24 hours you send your inquiry. So do not be shy and schedule an appointment now, our services are FREE.