About Los Algodones
What is Los Algodones, Mexico?
Los Algodones, Spanish word to The Cottons, it's a colorful little town with around 6000 residents located very near to the US border, between the states of California and Arizona, at just two exits and about seven miles from the town of Yuma, AZ, in Los Algodones you'll find more than 300 dentists that receive in their clinics over 3000 tourists a day who walk to cross the border to get dental treatment for low cost and great quality.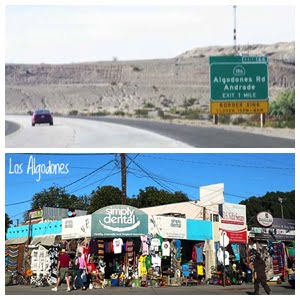 And these numbers are growing and growing up every day, not for nothing this cozy little town earned the nickname of "the dental capital of the world", because as we said many people, especially from the US and Canada, travel to Los Algodones seeking their to get their dental procedure done with excellent care from professional dentists hands, some of them even studied in the States in prestigious houses of study, such as Harvard in Boston, or makes refreshment courses there.
Besides all the dental clinic business going on, you can easily find in Los Algodones pharmacies to buy prescription medications and prescription glasses at very inexpensive prices. A very important thing to remember is that even if you don't need prescription to buy meds in Mexico, you'll need one for bringing the medication back to the country, you can check out the regulations in detail in the US Customs website.
If dental tourism is not enough for you, then you are for a pleasant treat, because apart from the Algodones Mexico dentists, you can enjoy the tasty and flavorful Mexican traditional cuisine, or just relax and order some margaritas while you can sightsee all the different stores and products that this growing town have to offer.
Why choose a dentist in Los Algodones, Mexico?
First of all the location, this town at the border of the US as we mentioned before is conveniently near to Yuma in Arizona, from there it's just seven miles or less than ten minutes of walking, and after that you'll be impressed to see the numerous dentists in Los Algodones, with offices and clinics side by side, so you'll get to compare prices and decide for the specialist of your choice. See our Los Algodones dentist price list.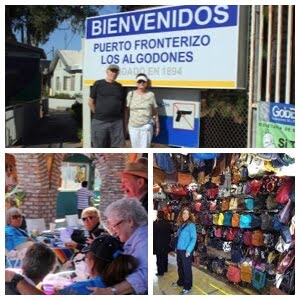 Communication also plays a crucial part between the dentist and the client relationship, and Los Algodones dentists are not the exception, you don't have to feel discouraged that they don't speak fluent English, because not only they do speak the language, but also the receptionist and the majority staff of the dental clinics can communicate very well with their patients, this comes due to the fact that most of their clients comes from Canada and the United States.
If you are concerned about the hygiene standards of a foreign dental clinic, good dentists in Los Algodones follows with no problem at all the US standards approved by FDA and American Dental Association, this includes all their tools and instruments and equally important their practice, you can rest assure that they sterilize all their equipment and use new gloves each time they work, we recommend to don't feel afraid to ask your dentist about the subject.
The same goes to the water they use for their work, they make sure it is purified water and store it in sterilized containers, but if you want some peace on your mind, it never hurts to ask them.
Another thing you can expect from Los Algodones dentist is quality, as we mentioned above of this text, many of the dentist that practice in this town got their credentials in the States, even some of them comes from famous universities, like Harvard, making them really well prepared professionals ready to solve any problem, and if that doesn't inspire enough trust, some Algodones dentist are members of the American Dental Association.
It's just a matter of doing a light research to find the dentist in Los Algodones perfect for your needs, but just for you to know, there is some dental offices that work with US insurance providers, so is a very attractive opportunity whether you have a dental plan or not.
All this and more for such a low cost! It really sounds so amazing and yet hard to believe, you must be wondering, ok, this sounds promising, but how much getting done my dental work in Los Algodones going to cost me?
So how much are the prices of Los Algodones, Mexico dentists?
If you want a short answer, then it would be very cheap compared to the States, the range of savings you can gain from opting for a dentist in Los Algodones goes from a little more than 50% to 70 or even 80%, so it is really a nice deal if you want to do yourself some dental tourism.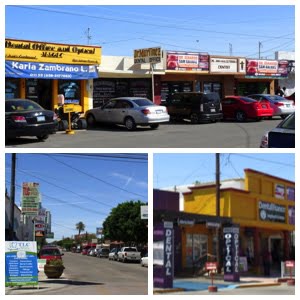 Just so you can get an idea, some dental clinics in Los Algodones, Mexico don't charge anything at all for a consultation, and in the US you can get to spend 90 dollars, saving 100% on the service. Another similar case is the single tooth x-ray, they are free in some dentist clinics in Los Algodones, contrary to some dental clinics back in the States that can cost you 30 bucks easily.
The procedures you can get done in Los Algodones are very numerous, you can easily find specialized dentist in root canal, implants, cosmetic surgery, dental crowns, bridges, orthodontics, pediatric dentistry, and many more, all of them with very good prices compared to Canada and the US, costing a couple of hundreds of dollars for dental procedures that can cost you thousands from your wallet.
| Dental Procedures | Price / Cost |
| --- | --- |
| Root Canal | $180 USD |
| Post Core Build-up | $90 USD |
| X-Ray / Bitewing or Periapical | $10 USD |
| Panoramic X-Ray | $70 USD |
| Initial examination and consultation | Free |
| Crown porcelain fused with metal | $180 USD |
| Ceramic Crown / Full Porcelain | $300 USD |
| Zirconia Crown | $450 USD |
| Porcelain Venner | $275 USD |
| Titanium Implant | $750 USD |
| Implant Crown + Abutment | $450 USD |
| Sinus Lifting | $700 USD - $1,200 USD |
| Bone Graft | $360 USD |
| Implant Supported Denture (Removable-With 2 Implants) | $2,420 USD |
| Implant Supported Denture (Removable-With 3 Implants) | $3,330 USD |
| All on 4 - with fixed acrylic bridge | $8,900 USD |
| All on 6 - with Nobel Biocare implants | $11,100 USD |
| All on 8 - System with fixed porcelain bridge | $13,300 USD |
| Night Guard | $80 USD |
| Partial Denture / Metal/Flexible frame | $480 USD |
| Full Denture - Immediate/Healing | $230 USD |
| Full Denture - Porcelain Teeth | $350 USD |
We heavily encourage to all the people that are going for the first time to get their dental procedures in Los Algodones, to research and compare prices between a many of dental offices and choose a dentist that not only is a specialist in what you are looking for, but that they offer you a very nice deal.
What about a guarantee of the work done from a dentist in Los Algodones, Mexico, do I get one?
You will be pleasantly surprised to know that most of the Algodones dentists do offer guarantee for their work, so don't feel shy to call them or approach to them and ask about guarantee for they services, you can ask any question regarding procedures or if they accept any credit cards or debit cards alike.
This type of professionalism and services comes from the nature of the job, this business was born and growing thanks to the word from mouth to mouth, so is in their best wishes and interests to keep all their customers happy, so when they get back home can spread the work to all their friends and family.
How do I get to Los Algodones, Mexico?
Visiting Los Algodones is an easy task, and you can get there by many ways, if you reside or you happen to be in the San Diego Area in California, there are plenty of companies that provide transportation to get to your destination directly to the heart of this lovely town in Mexico.
Yuma, AZ to Los Algodones, Mexico:
San Diego, CA to Los Algodones Mexico: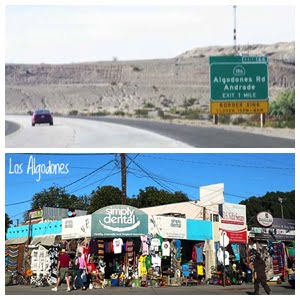 Another way, and the most popular one, is to park your vehicle in a parking lot just against the border from the US side, which is located shortly after the Quechan Casino along Algodones Road, this parking lot is run by the local Quechan Indian Nation and they charge just $6 for the day. Then you can just cross the US-Mexican border walking and you'll found yourself immediately in Los Algodones, dental capital of the world!
Getting in is very simply, you won't need your passport or any ID, but keep in mind that you will need them to get back to the United States. Once you are inside, you will see with your own eyes the entire variety of dentist in Los Algodones, pharmacies, restaurants, and more interesting things and activities to do.
In case you were wondering, the gates of the US-Mexican border closes exactly at 10 pm, so take that in count when you schedule your appointment at your dentist in Los Algodones, and any other fun activities that you are planning to do before or after.
What else is there to see in Los Algodones, Mexico?
Another reason many people from the States and Canada travel to Los Algodones town is not just to get their dental work done at a very low prices, there are many things that you can get very cheap, such as prescription meds, prescription lenses, and alcohol, just to name a few.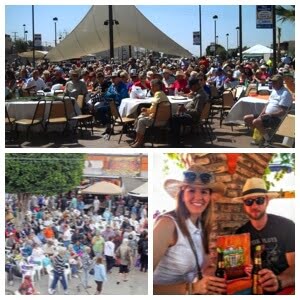 Almost every Los Algodones pharmacy can sell you meds over the counter with no problems, like a bottle of Ibuprofen of 800 mg of dosage for under $3 for example, the only thing you have to consider is that you need a prescription from your doctor form the US to introduce the medication to the country, be careful with that or you can get in serious trouble!
As for the prescription glasses, you can find many famous and pretty designer frames adapted to any kind of taste and wallet, you'll be most certainly surprised of the great range and variety of model in display in the different optical places located in Los Algodones, Mexico and their prices too!
If you are hungry after all the walk, all the sightseeing and getting your dental done, you can stop by in any of the nearby restaurants and try some really nice Mexican cuisine like the famous tacos, burritos, tortillas and maybe refresh yourself drinking some margaritas.
And if you feel tired and want to relax you can attend to a spa in the town, there are many to choose from where you can get a nice massage and some treatment for your skin, you will feel like a new person after consenting yourself, ready to get back home with full battery.
But that's not all, as we have said before there are many things Los Algodones can offer, like jewelry, other fun things like piñatas, clothes, and the list keeps going on, it's just a matter of going in an adventure and see the things by yourself.
Restaurants in Los Algodones, How's the food like?
If you are a foodie and love international food, especially if you are crazy about Mexican food, you are in for the best treat of your life. Los Algodones have some of the best Mexican cuisine we have ever eaten in our life! Some of the best restaurants to eat are at El Paraiso, The Garden Place and Pueblo Viejo,
if you have any problem finding any restaurant you want to visit like the one with the begging tortoise that roam from table to table asking for lettuce, any of the local vendor can guide you though, the commercial area of Los Algodones are only like 4 blocks only, so is not easy to get lost.
As for prices, a full lunch, extra guacamole and let's say you order a large Margarita for two people are roughly $19.00, not bad at all.
Need a Bathroom?
This is an important subject for some people, and the answer is yes, you will find restrooms just across the border. The other option is to use the bathroom in the restaurants, which often are reserved for the restaurant clientele, you'll be surprised to know that almost all of them are spotlessly clean.
Are you in for a shopping spree?
In Los Algodones Mexico you can find a wide range of souvenirs, mostly pottery of all kind of shape and sizes, this goes the same for their quality and prices, but there is more than that! You can score a good deal in clothes like a fun beach dress for your wife, maybe a straw hat, or a purse, a valuable tip is to learn to bargain with vendor, you'll get hell of a price if your negotiating skills are superb.
If you are seeking for prescriptions meds, pharmacies in Los Algodones certainly won't let you down, but we recommend that you learn know the generic names and alternative names for the medications you are looking for to have an easier time when looking for them, you can find everything from diabetic medications to Viagra itself.
Another recommendation is to check the US Custom website to learn about regulations to bring back the meds to the States, and remember to bring your recipe, you won't need one to buy meds, but you do need it to cross the border back home with the medication.
You like vices? Interested in cheap Alcohol and Tobacco? Los Algodones have it!
If you have a thing for vices, then this picturesque town will satisfy them, as you will find in its liquor stores, mostly purple, a great number of supplies of all kind of liquors, chewing tobacco, cigarettes and more, make sure to bring enough cash as some of them accept cash only or checks with ID, charged a commission for debit or credit cards usage.
Heading back home, crossing the Border Back to the United States
If you are eager to head back home be sure to watch the line at the border crossing, because it tend to get really busy, if the line starts heading around the corner and back up the street, you might expect to be an hour or more to cross the border to the U.S. side, but sometimes if you wait until later in the day you might find no line at all, and if you visit off season the line is pretty light too.
Documents needed for traveling across the Mexican Border from Los Algodones
Although sometimes the wait at the border can get tedious and long at times, in Los Algodones side, there are some benches and light shade to endure the heat and the sun, it is a smart idea to carry around a bottle of water to hydrate well.
When you get close to the officials at the border gate, they will interview briefly, examine your ID and ask about you what you purchased, remember to always carry the receipt and prescription in case you bought medication.
Dental hygiene
Dental hygiene is a big deal for our health, not only from an aesthetic point of view, but also our teeth are the primary tool of our body for chewing and biting, so taking good care of them is vital for our wellbeing, but brushing them daily and using dental floss regularly is not enough to preserve our mouth full of shining white pearls that can captivate people like those perfect smiles we see on ads and commercials on TV and magazines.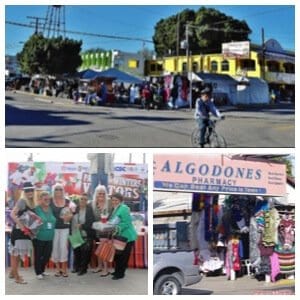 That's why we are going to need help from professionals on the matter for the sake of maintaining a beautiful healthy smile, even experts suggest that we should pay a visit to the dentist at least once a year to receive the procedure needed, it doesn't matter if it is a simple cleaning or a more complex procedure like root canals, dental implants, or even a full mouth restoration, it's very important to make an appointment with a trustworthy dentist capable to satisfy our needs.
One of the inconveniences that presents often when we need a dental procedure for the care of our precious teeth is the price, it can be very expensive to pay for a good dental insurance or even just the consult, it can easily skyrocket through the roof and cost us thousands of dollars, and let's face it, not everybody can afford a good plan on their own, it simply seems too overpriced sometimes.
But let's take some time to think outside of the box for one moment, what if there is a place relatively close to you, where you can get done any dental procedure you need for very low prices but with the same quality, saving you up to 80% for what you would pay in a regular dentist clinic? And we know what you're thinking right now, it sounds really good, but sketchy, huh? Well that place exists! And that place name is Los Algodones in Mexico.