Finding dental implants can be exhausting. Many patients come to Los Algodones Mexico seeking dental work at accessible prices. The most popular treatment by far are implants. They can be really expensive in the United States and Canada. Nonetheless, implants are much more affordable at this picturesque town in Mexico. But which dental clinic to go?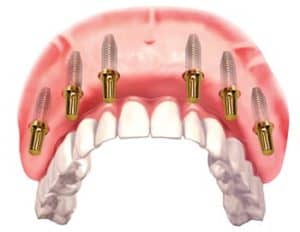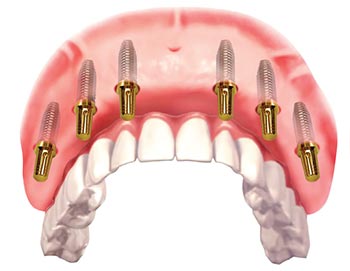 We can help you by offering you the best clinic in Los Algodones and send you all the info at your email. It is just as easy as filling the contact form at our homepage. Do not forget to use your email or you won't get the email on your inbox!
Which is the best dental implant treatment?
You can get a single implant for one tooth or a complete denture supported by implants. It will depend on the patient's needs and budget. But what we recommend for replacing dentures is the Allon4. It uses  4 implants per jaw to support a full permanent denture. We can get you a price that will beat US prices by 50% or more.
Allon4 is one of our specialties and you cannot miss the opportunity to get a new smile and save money in the process. If the allon4 is out of your budget then do not be sad because we have many alternatives such as the snap on dentures!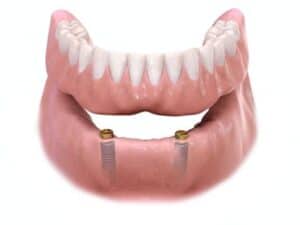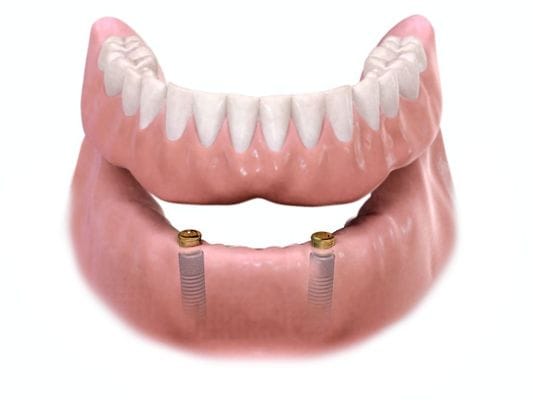 What clinic to go in Los Algodones for dental implants?
Choosing the right clinic among more than 300 in town is like finding a needle in the sea. We make it easy for you by filtering a huge sample taking into account prices and precious patients review to send you the best clinic for your case. You will receive info on where to spend the night and about the dentist that will be attending your case!