Stop doing these bad habits for your teeth
Taking good care of your teeth is easy. But making mistakes that ruin your teeth is easier. Welcome to today's article where we teach about bad habits that are ruining your teeth. Many of you may know about these if you are returning readers. That is why we suggest to read all of our entry to learn more about dental treatment and dental hygiene.
Speaking of which you can find the best dentists in Los Algodones Mexico and the best prices available through our website. Use our contact form to receive an email within 24 hours with a FREE estimate. You can also call us within business ours to ask prices or schedule and appointment.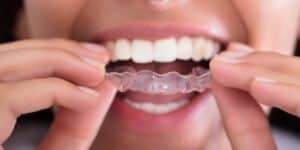 Grinding your teeth is a bad habit for your teeth
This habit is known as bruxism and is very bad. It wears down your teeth enamel. This can weaken your teeth making them to crack or worse, fall off. Replacing teeth is really expensive and you can save money by treating this condition. To do so you can get a night guard to avoid grinding your teeth together.
Going to bed without brushing your teeth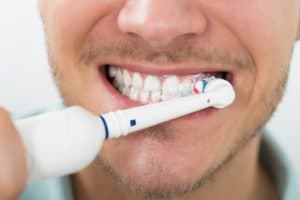 Many dentists claim that you must brush your teeth 2 times a day at least. This is bad if you only brush after waking up and after lunch. One of the most important hours to brush your teth is before going to bed. Because we get around 8 hours of sleep, that is 8 hours without brushing our teeth. So grab your toothbrush and give your teeth a good clean before going to bed
Not using dental floss is a bad habit too
Food get stuck easily between your teeth. Many patients present bad dental hygiene because the bad habit of not using dental floss to clean their teeth. If you do not want to suffer from bad breath and gingivitis use floss after brushing to leave your teeth clean as they deserve.