Is it safe to travel Los Algodones?
We work with many patients and dental clinic in Los Algodones, Mexico. One common question we get is if it is safe to come for dental work. That is why today I want to address as much as I can regarding the security in town. I know many of our readers are making research to come and select their clinic to get their dental from.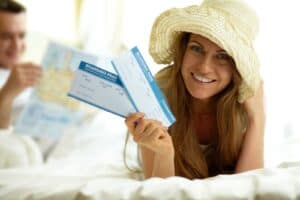 Speaking of which, I encourage you to use our services to find the perfect dentist in town for you. It is really easy, just use our contact form to receive an email with an estimate. After that you can respond our email to get answer for your questions or set up an appointment.
A really safe town
Los Algodones is located in the right after de United State-Mexico border on the Mexican side. It is right after the border, which means that you can see and find authorities from both countries. So you can feel really safe because there is little to none criminal. You can happily stroll through town and do some shopping if you wish.
The only thing you have to be careful is with some street hustlers. Those peopl

e will instigate you to abandon your clinic and come to theirs. They will tell you any lie possible so you go to their clinic and waste money. They overcharge and their quality is not very good. That is why it so safe to use our website, you get security and the best price!
How to find Los Algodones
Los Algodones is located 10 miles south west from Yuma Arizona. You just have to drive southwest to the border and you will eventually get here. You can park your vehicle in the parking lot on the US side, it is safe and cheap too.