Hello people, I hope you are all doing okay. Today I want to talk about this lovely town in Mexico, Los Algodones. More than 3.000 patients cross the border to get affordable dental treatment here. Getting dental treatment is nice and all, but that is not all you can do here in town. There are more things this town has to offer and today I will show you where is at. I hope you find things you did not know.
Los Algodones is a town that is known mainly for the prices for dentists. And I will move the elephant from the room, where should you go for dental treatment. Below I will teach you how to find the best dental treatment in town. In the end, that is our job and we love to help you guys. We work with the best dentists, with the best prices, just so you get the best treatment available. Dental treatment for all the family at the best price and the best quality.
How to schedule an appointment with the best dentists in Los Algodones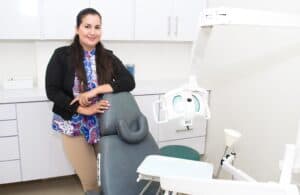 To schedule an appointment for FREE with the best dentists in Los Algodones is very simple with our services. Just using the contact form above will serve you to get in touch with us. Remember to fill it out completely so we can get back with you within 24 hours. We will send you to your email an estimate based in your comments. It is important that you write a very detail summary of your case so we can suggest an adequate quote.
You can also call us or chat with us with the number you see above. We are available from 8 am to 6 pm all week. Our patient coordinator will be happy to help you guys, so no need to be shy. After that we can help you schedule an appointment with our dental clinics. You will save more than 50% of the price compared to the US.
Besides, all the clinics we work with follow ADA standards and are bilingual. So communication will not be a problem. Also, the staff is well prepared and friendly, in fact, our dentist studied in the US. You will fell at home thanks to our modern, up to date facilities. Schedule your appointment now, so you can find the best spots, you will be at very good hands. Now let's what other things you can do in Los Algodones.
What to do in Los Algodones?
Pharmacies
Dental treatment is not the only thing you can get cheap in this town. You can get medication at low price too. This is fantastic for any patients that need to buy prescription med after their dental appointment. Just take into account that you need a prescription to get the med back to the United States. The most known pharmacy in town is the big purple pharmacy. You can find all the medication you need there, so that could be your first stop.
Other services you can get are any medical's and prescription glasses. Not many people know, but you can get glasses at very cheap prices in Los Algodones too. This also a main selling point of the town and we suggest checking it out too. Certainly you will find something you need at a good price. Let us know in the comment what did we missed so others can see.
Food
Mexico is also known for its gastronomy. There are many plates that are famous and delicious like tacos, nachos and tamales. You can get all these delicious food in Los Algodones in there restaurants and food trucks. If you are a foodie just like us, you will love Mexico for all its gastronomy. We suggest visiting all the places if you can.
One place I cannot suggest enough is Cielito Lindo. The ambience, pricing and food quality are amazing. Also it is located in the hearth of the town so it is not difficult to find at all. Be curious and adventurous to try all the food of this beautiful town. You will not regret any of that at all. Even if you can try desserts and sweet you will be pleasantly surprised. At the end you will be supporting the local economy.
Sight seeing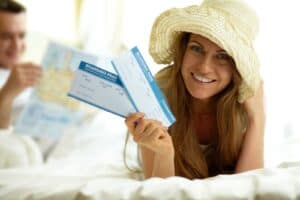 Many patients ask us what others things they can do in town. What I love about town is that is you can go anywhere and there is something interesting to do or see. Walking around town you can find many souvenirs shops. They offer sound beautiful items like necklaces, rings and more that can serve like a nice souvenir form your time in Mexico. I can assure you that there is something you can bring back home.
Recently a shopping mall opened in Los Algodones. For those of you who love going shopping it is a nice destination. You can find some of your favorite stores to get clothing, shoes and more. There you can find a food court where you can eat some fast food if you are not feeling the local cuisine. It is a nice stop to see if you wish for a more modern environment. Even so, Mexican architecture has it's enchant.
What about natural sightseeing? There are many natural attractions but they are out of town. We have page dedicated to that so we recommend you to read it if you are really interested. Another thing you can do in Los Algodones is the night life. There are many bars and discothèques to visit if you like that kind of thing.  So if you like partying, there is plenty of that in this town.
That is all for today, I hope you find it useful and liked it. Stay tune for more articles and let us know what other things you like about the town. We love to read you guys and so do not forget to subscribe to this content. See you next week in the next article.