Hi guys, welcome to our humble blog again. Today I want to list a couple of reasons why you should go to the dentist. Many people do not go to the dentist yearly as they should and only come to the office when it is too late. I hope this article help you to take better care of your teeth as brushing is not the only thing you should. So let's not waste more time and begin with today's topic.
Why you should visit a dentist
Not going to the dentist can result in a various number of negative things. Below you will see a list of consequences from not going to the dentist in time. Even worse if you do not go at all and think you can fix everything at home. Dentists are your teeth's best friend and you should not be afraid of them.
Yellow teeth
You can keep a superb dental hygiene at home and stain your teeth. You can watch your diet all you want to avoid stained teeth in you will fail still. Especially if you are like me that love drinking coffee every morning. Also if you consume too much sugar and soft drinks your teeth will suffer a lot. Alcohol and tobacco also plays a huge role in those pesky stains.
The thing is that a good home dental hygiene routine can help to preserve your teeth's health for so long. After a while all the food debris and chemicals present in your food will stain over time. Son it is impossible to keep everything clean and neat forever. You need a professional dentist to receive regular cleaning and checkup to avoid yellow teeth. And if that is the case, then a whitening will help you to return to a white smile.
Chipped teeth
On the same note, leaving your teeth as they are, without a good cleaning can debilitate your enamel. This is key to keep your teeth strong and healthy, so without it your teeth are prone to breakage. That is why many patients come with chipped teeth or a broken tooth, they do not take care of their teeth. They will lose their natural teeth just because of laziness, which can change your life forever.
Keeping your teeth clean from bacteria and germs is important to keep them in good shape. To maintain your dental health you need a professional cleaning like we said before. Every six months you should visit your dentist for a nice cleaning. Many patients think this can be expensive, but if you come to Dental Solutions you will actually save money in dental.
Crowded teeth
If you postpone your visit to the dentist you cannot detect problems in time. Wisdom teeth can cause a lot of trouble in your mouth if they do not have enough space to grow. This cases that they impact the rest of your teeth, making them tightly crowded. This can be avoided by a simple checkup to extract them in time.
Besides, if your teeth are already crowded you can begin using orthodontics in time. That way you can fix your smile before it takes too long to fix or worse. One thing you should take in mind is that with more time passing without seeing a dentist the solution will be more expensive. So schedule an appointment with us as soon as possible to avoid spending too much money in dental treatment
Avoid dental diseases
Going to the dentist every 6 months or so also avoid the risk of dental diseases. As we said above, food debris and a poor dental hygiene will ruin your teeth. Your teeth can develop dental caries as well as gum infections. This can be prevented by going to your dentist to receive a good dental cleaning. That is the only way to clean between your teeth and get rid of bacteria and germs lurking around to ruin your smile.
Not treating your teeth in time can lead to teeth loss, you do not want that. Replacing a tooth or several teeth can be quite expensive. Many dentists suggest dental implant for the job but it can be difficult for many people. We can make it accessible for you as we got the best implantologists in town and the best price available. Below I will teach you how to schedule an appointment with us.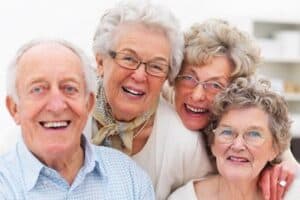 How to save money in dentist in los Algodones
We have been recommending in this article to see a dentist. But many patients do not have the budget to see one every six months. If you are here is because you are seeking affordable dental care, and that is what we can give you. If you are interested then make an appointment with us at Los Algodones Dentist's Guide. Top tier dentists for amazing prices.
You can save 50% of what you spend in dentists in the United State and Canada. The best part is that the consultation is FREE and our clinic is modern. Also we follow ADA Standards so you can receive the same quality as home. Our dentist are studied in the US and Europe. To make an appointment simply fill the form above to contact us. You will receive an email with a n estimate within 24 hours.
You can also use the phone number above to speak with our patient coordinator and set your appointment. We will help you every step of the way so you can find our clinic with no problem. We even help you find accommodations if you need one. Also we can make recommendation for restaurants and tourist places.  Do not miss your chance to save money in dental treatment.
We have to leave you for the moment. Remember we have tons of other articles dedicated to dental hygiene and dental treatment. You can read those in the meantime while we prepare the next one for next week. Until then take care of your teeth, keep smiling and see you soon.