Hello guys, hope you are having a great weekend. I write this article because I receive a lot of questions about how to get dental treatment in Los Algodones. That is valid question, but there are other frequently asked questions about the town and our clinic. So I want to answer some of them today. This may help many of you that are on the fence about coming to town save money in dental.
What you have to know first is that you can save more than 50% your hard earned money in dental treatment here at Los Algodones Dentists' Guide. We have up to date facilities along with the best staff, they are prepared and are bilingual. It is really important to us give you the best service and that you feel just like home at our clinic. You can learn more about our team in the our team tab. You can see the CV of our staff and meet our dentists.
Most of our dentists are specialists in their area and studied in the US and abroad. You will seriously be at good hands and expect top quality dental treatment. We are proud to say that we have helped more than thousands of patients to fix their teeth and help them smile again. So if you are interested in making an appointment keep reading. You won't regret learning all this information to save money in dental treatment.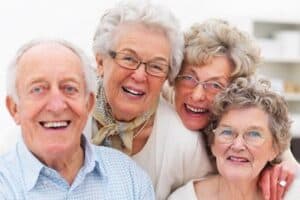 Recommendations before coming to Los Algodones
I recommend to schedule your appointment beforehand, because we tend to receive lots of patients, especially in holidays. Which also come with another suggestion, summer is really hot in Los Algodones, and you may want to come when the weather is nicer. We do accept walk ins, but as said before if we are full that day we won't be able to attend you. That is way with an appointment you can be seen by our top dentists for sure.
Before coming to Los Algodones I suggest to read a lot about the place and some touristic activities. If your dental treatment takes a couple of day it will be fun to have a schedule of fun activities so time passes fast. Luckily Los Algodones have lots to offer and you can visit many places like restaurants and malls, we have tons of articles here talking about them.  Also you can find other useful services besides dental like pharmacy, glasses and more.
As for directions to Los Algodones I suggest flying to Yuma Arizona and then driving to the Andrade crossing US-Mexican border. There you can park your vehicle in the parking lot just at the US side of the border and cross walking. This is the fastest way to arrive to town as it takes less time walking than driving. Luckily just by crossing the border you will be at the heart of town. As for papers necessary to cross you just need your passport, driver's license or birth certificate.
What dental treatments can you get at Los Algodones Dentists' Guide
There are many dental treatments available. Basically anything you need we can help you. As stated above, we count with a complete team of dentist specialized in many areas. What I mean by this is that you can find cleaning, whitening, crowns, orthodontics, dentures and more. However we have the best implantologist in Mexico so if you are interested in dental implants you won't find a better place.
We have the help of excellent dentists with the best reviews. You can know more about them by using the contact form to receive a FREE estimate. They have a huge success rate in dental implants. That combined with our prices you can get dental implants less than 50% of the cost in the United State. If you are in the market for Allon4 dental implants or any dental implants whatsoever then come to Los Algodones Dentists' Guide to receive the best quality for the best price!
How to get dental treatment in Los Algodones Dentists' Guide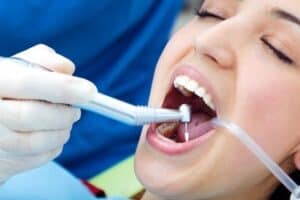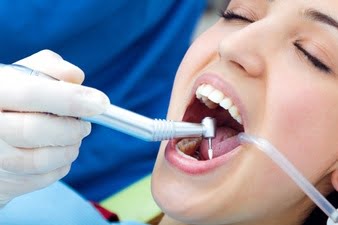 This is very simple and easy, you have plenty of ways to contact us. You can do so by calling the phone number above and speak with our patient coordinator. Also, you can send us an email or fill the contact form at our home page. That way you can receive all the information you need in your email. Make sure you write down the address well or we won't be able to send you the estimate! Any way is fine and our patient coordinator will work hard to help you.
You can ask them any question or doubts you may have before scheduling your appointment. If you need any help to find hotels, restaurants and more we can help you. We love helping you guys to come visit Los Algodones, making easier for you bring us lots of joy and satisfaction. After you schedule your appointment you are all set, we will expect you here at the clinic. On the other hand you can expect us to remind you your appointment a couple of day before.
See you soon!
Los Algodones Dentists' Guide is the perfect place to get dental treatment. If you want to read some reviews we suggest reading our comment page at Google, Facebook and Youtube. You will find many testimonies form previous patients delighted of our work. This helps a lot of patients to decide getting certain treatments or procedure. As I said before you can ask us any question you like and we will help you gladly.
If you like to read about these topics and learn more about dental treatment and dental hygiene check out our blog. We have tons of entries dedicated to this and it is a good read. Share it with family and friends to help us grow and see you next week in the next article. Until then do not forget to clean your teeth, and do not be shy if you would like to contact us for an appointment, see you around very soon!