How you to save money in Snap on Denture
Hello my dear readers, welcome back once again to this awesome blog. I will tell you about Snap on Denture implants. This is an overlooked treatment in Los Algodones because not many patients know about it. This is a perfect procedure for patients that wants dental implants but do not have enough budget for fixed dentures like the Alon4.
Besides the pros and cons of this treatment, I will show you how you can save money getting the Snap on Denture in Los Algodones. There are many dental clinics in town claiming to have the best price, but certainly it is difficult to assess that. That is why we help you find the best dentists in Los Algodones, so you can save money and time finding affordable dental treatment in Mexico. You could say we do the heavy lifting for you.
Get a Snap on Denture for discounted price in Los Algodones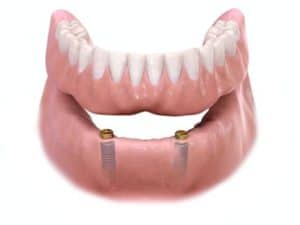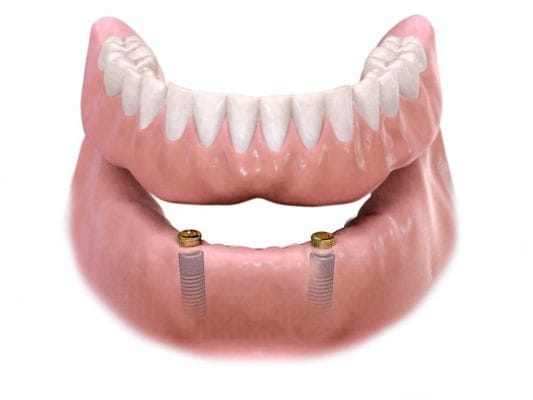 Getting a Snap on Denture for a cheaper price in the United States is a titanic task. It can cost around thousands of dollars per arch which is a sum of money not everybody can count on. Luckily, you can get it at half of the price with the same quality at our dental clinics. Use our services to find the best prices available for any dental treatment in Los Algodones.
To make an appointment, use the contact form to receive a FREE quote and make your appointment for FREE. Our staff will assist you in every step of the process so you can arrive to your dental clinic easily. To learn more about our services you can check our online reviews. We work only with dentists graduated in the United State and overseas.
Speaking on dental implants, beware of cheaper dental implants in the States. Many dental clinics have been using cheap dental implants not suited for the public to compete with Los Algodones. This is alarming as the treatment can fail easily endangering your health and wasting your money. We suggest making an appointment with professional implantologists such as the dentists at our top clinics in town.
What is the Snap on Denture?
The Snap on Denture is a dental implant procedure consists in 2 implants per jaw will support a detachable denture. Forget about partial and traditional dentures as you can replace all your teeth easily with this comfortable solution. Thanks to modern dentistry, implants can be the perfect replacement for missing teeth. The best part is that it can be really affordable and safe, especially here.
The procedure will begin with an exam, the CT scan, this serve see the patient's jawbone. With enough bone the implants can be installed with no problem at all. If not, a bone graft is performed to fill the lack of bone in the patient's jaw. This will slow the treatment around six to eight months as healing is necessary before placing the implant in place.
Placing the implants is a quick and painless process thanks to local anesthesia. Patient can request IV sedation at our dental clinics. Because the Snap on uses 2 implants it will be over before you know it. After the implants are placed, a temporary denture is custom made for the healing period.
The healing period can go between four to eight months depending on each patient. It is imperative that you follow all your dentist's instructions so the implants heal nicely. Otherwise, it will fail miserably, making your waste all your money.
The bright side is that after healed, the patient come back for the final denture. The look and feel will be just like natural teeth, and the maintenance is easy. Remember to detach the denture for cleaning, you can use a toothbrush to clean it normally.
Differences with Snap on Denture and other treatments
Some other dental implant treatments are the All on 4 and All on 6. The difference is that one uses 4 implants and the other 6 implants instead of 4 per jaw. Both of them are amazing because they support a permanent fixed denture. Which one is more optimal for you will depend on many different factors. Bone density, muscle, lifestyle, dental hygiene and health are some of the points to consider.
In case you are interested in getting permanent dentures, you won't need more than 4 implants per arch. 4 titanium implants are enough to support a porcelain denture. Putting more weight in the jaw can be bad for you in the long run. We suggest consulting with our team of dentists and doing every exam needed before deciding the best course of action.
Are dental implants necessary?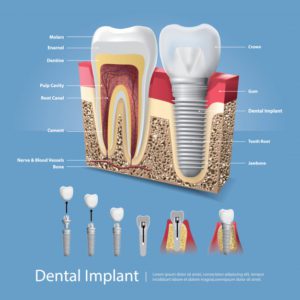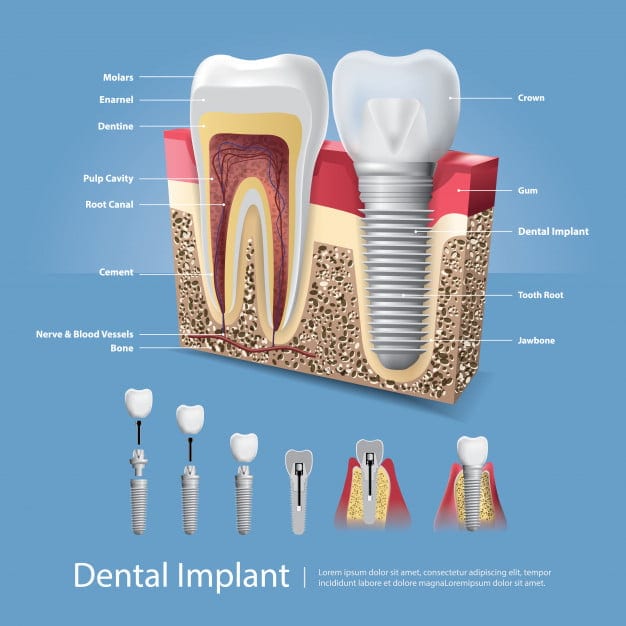 For some patients getting dental implants like the snap on denture can be difficult for several reasons. Money is one of then, the main one if I say so myself. I want you to know that you can find other treatments available to fix your teeth. We work very hard with our consults to help patients around the worlds to find affordable dental treatment,
You can opt for other dental treatments besides snap on denture or the allon4. You can find dental crowns, bridges and partial dentures. You can consult with our team to find which treatments are the best for you. Keep in mind that the initial evaluation at our clinics is Free of cost. You do not want to miss that for sure, as we said above you can see for yourself previous costumers experience to see we are the best in town.
Well, that is all for today, I wish this article helped you to make a conscious decision and you pick us to make an appointment. I want to ask you to check our other articles dedicated to dental health at our blog. You will learn a lot and if you could share them online, it will help us reach and help more people. Also, you can leave your feedback down in the comments below. Let us know what you think and see you next week in the next article.