Hello! Now that is the year ending, 2023 is the best time to visit Los Algodones. As you may know, there are many dental clinics in town with to low prices and high quality. Low risk, high reward, as I like to say.  This article goes for all of you that are on the fence about visiting this beautiful town next year for affordable dental treatment.
Many people cross the US-Mexican border daily and now is the busiest time. Even so, it is a great idea to come to Los Algodones because you can get the best prices available in dental. We have the best offers in town for you if you are interested. Let's review together the reasons why you should come in the first months of the year ends along with some suggestions in general.
And if you like this kind of blogs covered here, every week we have a new article waiting for you. We put lots of efforts into this site so you can learn everything about dental treatment and dental health. Leave your comments and suggestions down, I love to reading them. Your feedback helps us grow and learn, and if you could share this blog online I will appreciate it immensely.
Why 2023 is the best time of the year to visit Los Algodones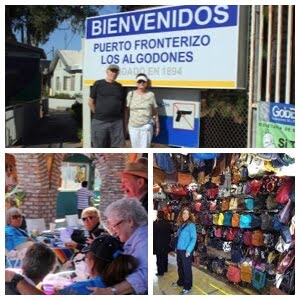 The number one reason Los Algodones is because checkups and cleaning, apart from dental treatment. After a long year of eating and drinking pretty much everything your teeth must have taken a huge hit. Even with a perfect dental hygiene routine it will be impossible to have white teeth, and that is perfectly normal. Our dentin and enamel are hard to clean at home dental items, so a professional dentist is necessary to maintain good dental health.
A good cleaning can do magic even after just one session. If you have yellow teeth and they are really discolored, there is whitening as you do not need to worry. We have a really good whitening deals, with laser whitening to leave your teeth like new. Schedule your appointment now, more info down below.
Save money in your new smile
The reason number two to visit us is to begin next year with a perfect smile. Our smiles speak a lot for ourselves and is a huge important part of our self-esteem and confidence. Everybody wants to look great in pictures too, and your smile is the main piece. You need your teeth to look perfectly white every time you smile
If you wish to be the envy of your friends and family you must come to Los Algodones next year. We can help you fix chipped and broken teeth with fillings, veneers, crowns and bridges. If you have no teeth, you can start again with a good porcelain denture, or even dental implants. The choice is yours and will be more than happy to make you smile again.
For those patients that want a permanent denture, I suggest dental implants. With this procedure you can have a dull denture fixed in place. It is like having natural teeth all over again. Ask our patients coordinator about the Allon4, the specialty of the house. Also, we work with the best implantologist in town so you get the best dental treatment for half the price in the US.
How to make a dental appointment in Los Algodones
Now let's see how you can schedule your appointment as soon as possible; it is pretty easy and quick. You can call us or send us and SMS at the phone number above in business hours. Using the contact form above to receive an email with a FRE estimate it is also a great way to contact us. You can ask all the question you want to our patient coordinator and schedule your appointment at your convenience.
We will help you every step of the way so you are not alone in this, we got your back. You can request help with other services like transportation and hotel. We have agreements with nearby hotels that can make your staying in Los Algodones as fun and comfortable as possible. You can also see our previous costumers review to get a good picture about how we work and our great results.
My greatest wish for you next year is that you have a great time here and return home happy about your new smile. We take our job very serious and work really hard to make our patients smile again with beautiful teeth. So, contact us if you are interested in affordable dental treatment. We have helped more than thousands of patients and the number keeps growing every year. It would make us happy to know you are one more of this huge family.
More tips for your travel to Los Algodones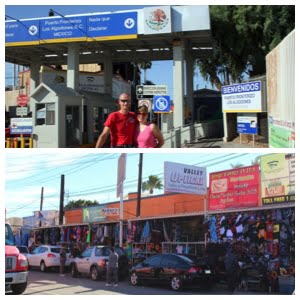 Before coming to Los Algodones, there are other important things to know. The first one is to take into consideration the weather. Most of the year there the temperature is really high, but because this time is winter, it is much fresher the breeze is really cool. January 2023 is one of the best times to visit us, so make your appointment know.
Having your papers up to date will make you save lots of time entering Mexico. Having your passport, citizen ID, valid driver's license or a birth certificate form the US is more than enough to cross the border and return to the US without any problem at all. Keep in mind that a passport will smooth every step about crossing a lot, specially returning as it takes a lot of time to cross back in peak hours.
In an end note, I suggest crossing the border walking rather than bringing a vehicle for the same reasons. Walking takes less time and you can leave your car in the US side where you can find a great parking lot. This decision will save you lots of time and troubles and makes the experience in Los Algodones much more pleasant.