Happy New Year and welcome back! Let me give you my best regards. I really hope 2020 is a year of happiness and success for you. Today I want to list the reasons why dental implants are the best treatment for tooth loss.
This treatment is really popular in Los Algodones Mexico due to their effectiveness and cost. Here at Los Algodones Dentists's Guide we have nice deals for dental implants and the expertise of DDS Barragan.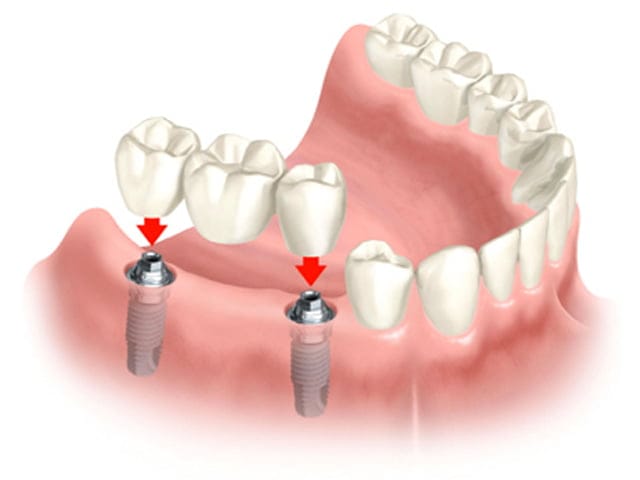 For starters, a dental implant is a screw that is installed in the jaw of the patience. The material is usually titanium but there are others too, like zirconia. After six months of healing the patient has to come back to install the abutment and the crown. The healing period is important because the implant cannot support any kind of force or weight at this stage. This gives the patient a new tooth for the rest of his or her life.
Advantages of getting dental implants
First on the list it's the cost. Compared to the US, getting dental implants in Mexico is much cheaper. Patient can save 50% or more on this awesome treatment. Great for patients that are looking to save money and patients that cannot get implants on their country. Besides the materials and quality are the same as the United States.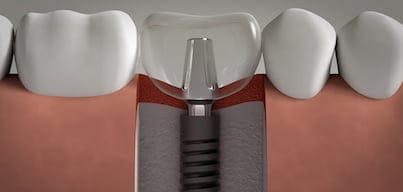 Second, the versatility. Implants can be planned to solve tooth loss on many levels. A patient can replace a single tooth or a group of teeth using a dental bridge. Dental implants are effective for replacing molars too!
Dental implants support full dentures
Finally the implants can support a full denture. This is really amazing because a patient that lost all their teeth can get a new smile from scratch. For this treatment we suggest the Allon4 which uses 4 implants to support a full denture.