Hello guys, welcome to another article, today we will talk about cleaning your toothbrush. This is an activity that many people overlook. I do not think that I have to say it is a mistake, but it is. Cleaning your dental tools is far more important than you may think. What you put in our mouth also have an impact in your dental health. So let's see why you should clean it and how to properly do it.
If you wish to learn more tips and tricks about dental hygiene do not forget to check out our blog. We post every single week and if you share our articles it helps us grow. We love helping you improve your smile and find affordable dental treatment I Los Algodones Mexico. Also you can leave comments and suggestions down below. We love reading you guys and learn from our awesome community.
Why clean your toothbrush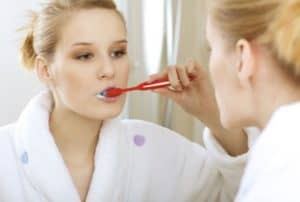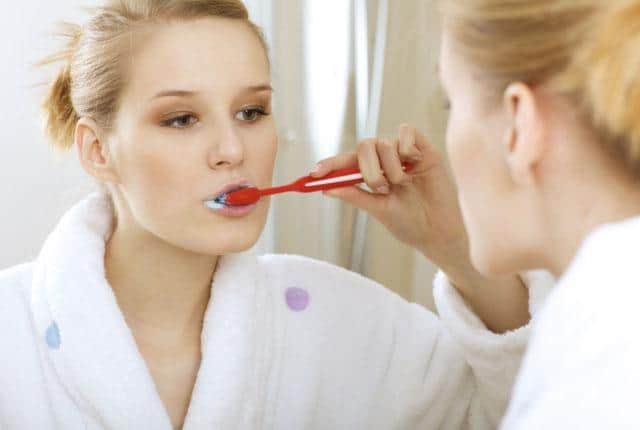 Cleaning your toothbrush is important because it is a matter of hygiene. Leaving your brush in your bathroom openly is a bad idea. You basically wash yourself and do other things in there, so bacteria and germs are close to your dental tools. That is why you should not only keep a clean bathroom but a clean brush as well. There are many dental diseases that you can get for not keeping a good oral hygiene.
One thing I always tell my patients is that they should change their toothbrush periodically. Every 2 months or so you should get a new one. Especially if the bristles look awful and open. And if it smell funny, do not consider it keeping it for longer. Do not be lazy or stingy, get out and by a new tooth brush. Using a tooth brush in such bad state will only damage your teeth and gums, it can cut them.
Besides as stated above, you are rubbing germs, bacteria, and who knows what else into your teeth and soft tissue. This creates the perfect recipe for disaster as it can infect your mouth. to avoid this, keep good hygiene habits along with a good dental hygiene routine. In case you are wondering how it looks like, you should brush your teeth 3 times a day along with flossing and rinsing with mouthwash.
How to clean your toothbrush
The easiest way to clean your toothbrush is to boil it in water for a couple of minutes. You should do this before putting in your mouth. That way you will be avoiding putting nasty stuff in your mouth and rubbing it to your teeth. You can boil your tooth brush every day and that way you are also ensuring it will last at least more than 2 months. Even so you should look at the bristles after a couple of months of use, if they look worn down, throw it away.
You can also clean your brush with alcohol and other kinds of solutions. Remember always ask a dentist for advices before trying a new product. You do not want to ruin your teeth following weird internet trends. Be responsible and caring with your teeth. If you use alcohol, use plenty of water to rinse it well, really well. Also do not forget to wait until the brush is dry before brushing your teeth.
In case you are getting a new toothbrush then opt for soft bristle ones. Medium and hard bristles are not for everyday use, and that is why so many people have problem with their teeth. They are so abrasive to your enamel and gums and they tend to open faster than soft ones. Besides, soft bristle tooth brushes are far better for brushing your teeth. You can use a more comfortable and better brushing technique.
Other dental hygiene tips
Another tip I can share with you is to store your toothbrush correctly. In the beginning I was saying that you should not have it openly in your bathroom, and that is correct. The proper way to store it is using a case or put it inside a drawer after drying it well. Do not leave your tooth brush moist as it will attract all the bacteria and germs easier. Store it well so it can be safe from infection, always remember that you bring this thing into your mouth.
Also, many patients have asked me about electric toothbrushes. The same suggestions apply here along with the caring instructions your electric toothbrush has. I always say that if you take proper care of your dental tools they will take care of your teeth in return. Speaking of which, if you are interested in taking good care of your teeth and save money in the process you should come to Los Algodones, Mexico.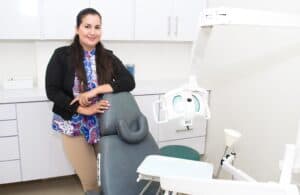 How to save money in dental treatment
To save money in dental treatment you have to simple use our services. To get your dental appointment with the best dentists in Los Algodones use our contact form or call the number above. Our patient coordinator will help you in every way they can so you can arrive safe and sound to our dental clinic. Do not miss the chance to save more than 50% in dental!
Also you will have the amazing experience to visit the picturesque town of Los Algodones. It is safe, has many places to visit and find many curiosities. It will feel just like a vacation, I invite you to read our previous costumers reviews so you can get an idea. Do not forget you can ask us any questions, our job is to make the entire trip easier for you. We can help you find other medical attention, prescription meds, glasses, hotels and more!
That is all for today, hope you learned a lot and enjoyed this article. Leave your comments and suggestions in the comments. It is always interesting to read you guys, I always learn from you too. See you next week in the next article and do not forget to take good care of your teeth.