Hi welcome back once again to our humble blog. Veneers and crowns are in order, we receive lots of requests daily about them. They are amazing dental treatment to solve different problems. That is why today I want to talk a bit about them so you choose accordingly to your case. This will help you to save time and money so you can get the smile of your dreams.
I like to write about these topics because it certainly helps a lot of our customers. We receive many massages from you guys with suggestions, recommendation. Among them we get lots of question about crowns and veneers. They seem to be really a popular choice. If you would like to leave your questions or comments, leave one below so we can read you!
Don't forget we got tons of entries too regarding dental hygiene and dental treatment. Learn everything about our services, dentists and more. One topic we like to cover here is about how to save money getting dental treatment with us in  Los Algodones Dentists' Guide. We are located in Los Algodones, Mexico, just 10 miles southwest from Yuma, Arizona, you can find the best dentists at our website.
Saving money in dental crowns and veneers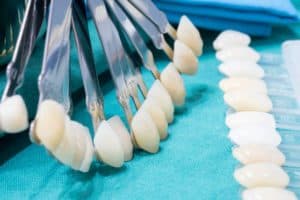 That is right you can save more than 50% in dental treatment if you come to our dental clinic. We have dentist well prepared for any case, including veneers and crowns. Dental implants are one of our specialties so I suggest a lot booking an appointment for a FREE consultation and estimate. Our facilities are up to date too, really modern and cozy.
To make an appointment simply use the contact form you see above. Fill it completely so our patient coordinator can reach you and present you a quote. You can also use the phone number above to send SMS or call us. Make sure you do it in business hours and receive all the information you need as quick as possible. In case you need other services like accommodations and such, we can help you with that too.
Feel free to contact us if you have further questions. Our job is to make your smile beautiful again and make your visit to Los Algodones as easy and comfortable as possible. We know how tiring and daunting it can be for some patient, and that is why we want to make things easy for you. All the research, booking, everything, leave it to us. We got your back so you don't have to work extra finding and doing research to find the best dentist in Los Algodones.
When should I choose veneers over crowns?
Now with today's topic let's talk about veneers and crowns. Both treatments as stated before are amazing for almost any case. The prices are similar so if you are worried about your budget they are both right in your alley. It will depend more in your tooth state rather than money or everything else. That is why previous evaluation is recommended to pick the right procedure for you.
If your teeth are mostly fine, they just have little cracks or are stained, veneers will be the right choice. This is because it requires less intervention than crowns as the dentists will only have to wear down the front of the tooth. Then the veneers will put in place perfectly just to cover the little details.
One suggestion I can share with you is that you pick the right material. Choose porcelain veneer over any other material. There are composite resin veneers and plastic, both are horrible picks. They do not look or feel the same as natural teeth and never will. On the other hand ceramic or porcelain will feel just like home imitating the aesthetic perfectly and function just the same as real teeth. It also makes dental hygiene easier as you can brush them like always.
What about dental crowns?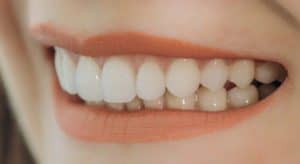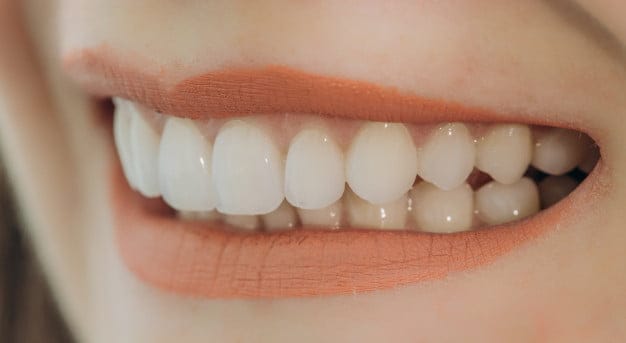 If your teeth have huge cracks or have cavities, then dental crowns are the way to go. This is because the dentist has to wear down most of the tooth to repair it. For that it will leave a lump that will be the base for the crown. It may sound horrible but it is not, no one will tell the difference, not even you. This makes it a good procedure for cosmetic dentistry and a versatile solution at a good price.
Just like the veneers, you have to choose the right material. There are more options available such as porcelain fused with metal, full porcelain and zirconia. Each one is tougher than the last, being zirconia the best of them for its endurance and finish. I suggest that you go with zirconia or porcelain for the same reasons as before. If you are in a tight budget then I suggest porcelain for the front teeth and porcelain fused with metal for the back.
The bad news with porcelain fused with metal is that it shows a metallic underline. This may discourage most patients as it will tell the world you have a crown. Even so, our dental lab will do their best to conceal it so it looks just like you want it. Remember to take care of your crowns by brushing them daily just like your natural teeth. This is important so they can last you 10 years or more with the proper care.
See you next article
That is it for today guys. Hope you learned a lot and solved some of your questions. I want to remind you that you can write us any time, so do not be shy. We love reading you and helping you in your dental travel. Also, do not forget you can schedule your appointment in advance to save time and money for your dental.
See you next week with a new article. Hopefully it will be about another interesting topic. Until then, take good care of your teeth by brushing your teeth daily along with flossing and rinsing.