Many clients have asked me lately about dentures, how to know if they need one. Most of them wonder about if it is necessary to get them or if they should go for a different treatment. Today I will help you ease that decision so you can get new teeth and smile again. This will very useful if you are on the fence regarding getting dentures or saving more money for other treatments like dental implants.
I know this a very important choice for some of you because not everyone has a big budget to work on. This affects our decision as consumers not even mentioning with the lack of dental insurance. Luckily for you, we count with the best prices in Los Algodones, Mexico. You can save more than 50% of the price compared to the United State and Canada by using Los Algodones Dentists' Guide.
Making an appointment with Los Algodones Dentists' Guide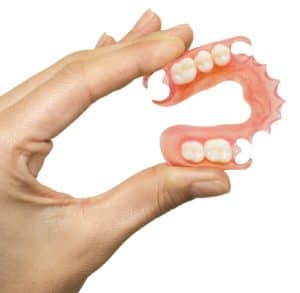 To make an appointment with us and save money in dental is really simple. I recommend using the contact form to send us an email. Remember to fill it completely so we can send you an accurate quote to your email. This usually takes us less than 24 hours you can ask all the questions you want before scheduling an appointment to our patient coordinator. He or she will assist you every step of the process.
Another way to schedule your appointment is by calling the phone number above. It is a direct line with our patient coordinator too and you can ask questions and book your appointment. Our job is to make your travel to Los Algodones as easy and confortable as possible. We would like that you feel your visit like it is some kind of vacation. If you need accommodations we can help you locate hotel nearby the clinic with excellent prices and quality too.
How to know if you really need dentures
This is one of the most frequently asked questions as I said in the beginning. The first thing to take in mind is the status of your teeth and your age. Having bad teeth does not mean that they should be extracted and be replaced by a denture or any dental procedure. That can be an expensive choice and you could be making better choices for your dental health. If your teeth are healthy enough, you won't need dentures at all, but to know this you need an evaluation or consultation before making any decision.
You can get one FREE by scheduling an appointment using Los Algodones Dentists' Guide. After the evaluation is done we will present to you some estimates and options based on your budget. But if the state of your teeth is not good, then your teeth have to be extracted. There is a chance that a full denture will be necessary. In case you have some healthy teeth remaining then a partial denture will be enough.
There are many materials for your denture but the one I suggest is full porcelain. It looks like natural teeth, feel better and it is easier to clean. It imitates the look and feel of natural teeth, so you will feel just like nothing happened. If you are in a tight budget, acrylic dentures will do the job just fine. Just remember to brush them daily and take good care of them so they last long enough.
How to clean your dentures
If you chose dentures then you should know how to clean of properly. First I have to say that it is very important that they are well made, they have to fit perfectly. Over time dentures tend to deform and they will start to fall off, it is in your power to avoid this. That is why I am very insistent to clean them daily, so they do not lose their form and stain easily. Remember to dry them well after cleaning them to avoid bacteria and germs.
Use them properly by not using your dentures to bite into hard stuff. If you want to get used to them quickly, use them every day, as much as you can. Many clients ask me how about that a lot too and the only advice I can give them is that practice makes perfect. Read out loud, sing, speak and eat, using them daily. You will get the hang of it very quickly and it will not take you long. The key here is to be consistent and patience.
Other options you can use besides dentures
Dentures are not the only choice for tooth replacement. You have a several options at your disposal and the perfect one will depend of each case. Some clients will benefit form a dental bridge more than others, for sure. That is why it is so important to visit your dentist every 6 months for checkups, it will save you time and money to take the best choice for you. This will help you understand that there are dental treatments and procedure that will be objectively better than others.
One clear example of that statement are dental implants, which are getting wildly popular lately. I am not surprised at all as they offer a permanent solution to missing teeth. It does not matter if you wish to replace a single tooth or all teeth in your mouth, implants can solve it. They may be quite expensive, but they worth every single cent. In the US especially they can be impossible to afford because of high prices in dental.
That is where we come into the picture. Los Algodones Dentists' Guide work really hard to help you guys find the perfect dental clinic for you. That is why we work only with the best and count with a huge data base based on online reviews, previous costumers' experience and price list. It is very important to us that you find the best price available and arrive safely for you dental appointment. Hit us up if you are interested in saving money in dental.