Hello guys welcome to our awesome blog. I want to tell you about dental implants today for those of you that are interested. Many patients ask me frequently about what are the requirements to get them. That is why today I will try my best to clear all question and doubts about this procedure. It won't take too long and you will learn a lot from it.
And before we begin I want to remind you guys that you can learn more about dental hygiene and dental treatment at our blog. We got tons of articles dedicated to the cause. So if you are wondering about certain subjects, you should check it out. There is a huge chance that you will find what you are looking for and if not, let us know down in the comments. We love hearing from you guys so write us at least to say hi.
Signs you need dental implants
There are many signs your mouth will tell you that you need dental implants, and you should notice them in time. If you do not, then you will have bone loss and that would mean that a bone graft will be needed too. This makes the treatment more expensive and will take longer to complete. A dental implant treatment usually takes 6 months to complete, with bone graft it would take 1 year.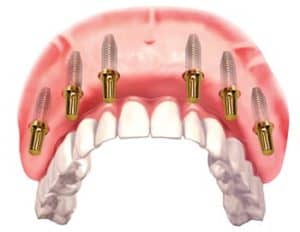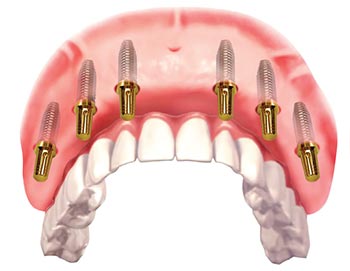 To avoid this you should act in time to set an appointment as soon as possible. Other consequences of not acting in time are that your gum tissue can suffer. This will make you smile take a huge hit. Other complications like infections may occur, so to minimize these scenarios, be aware of the following signs below.
Teeth loss
If you have a missing tooth or more, then you really need those implants as soon as possible. Many patients sleep on this and do not treat tooth loss at all until is too late. This is a mistake because your mouth will lose tissue, bone in the process. This deforms the jaw and can be quite expensive to fix, but not impossible. If you get a dental implant in time then you can avoid this scenario.
You can also opt for other solutions like flippers, a dental bridge or even a partial denture. The thing is that all of the above are not a permanent solution for tooth loss. On the other hande, dental implants will stay in place forever and you do not have to worry at all. Just maintain a good dental hygiene and it is a life time solution.
Discolored teeth
You can act way before losing your teeth if you pay attention to its color. If you see black coloration in your teeth, that is a sign that the root is dead and the tooth is rotting. You need to extract it and put an implant in. That way you will have a new tooth in place and will not lose any bone at all. So now you know, be wary of your teeth's color.
Broken teeth
This is a sign that many patient ignore. Many of them usually waits until this bothers them so much or the tooth falls out. If your teeth are broken in such a state that they cannot be repaired, it is better to extract them. That way you can make room for the implant to set in and get new teeth. Do not be stingy and go to a dentist to get your new teeth thanks to dental implants!
Where to get dental implants for cheap
I think this is the topic many patients will be interested to know. As you may know dental implants are not cheap at all. In the States it can cost 50k or more. You can get them for way less if you come to our dental clinic in Los Algodones, Mexico. We are Los Algodones Dentists' Guide and we have the best implantologists in town. They prepared in the United States and Europe, so you can get the same quality as home. Also we only use the best material available in the market and the best brands.
But how much exactly your treatment will cost? It can cost 50% less than the U.S and Canada. We suggest sending us an inquiry to get an estimate based in your comments. Regarding making an appointment it is really easy to do, you can use the contact form or the phone number above to schedule your appointment with us as soon as possible. We will with you every step of the way so you can get accommodation and transportation taken care of.
Common asked questions about implants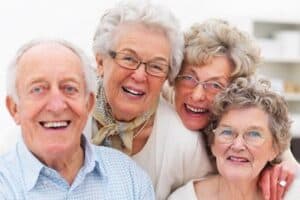 Does the procedure hurt?
Not at all! The dentist uses anesthesia during the whole procedure so you do not have to worry about any pain. However if the patient wants to be asleep during the process we can arrange the use of IV sedation provided by an anesthesiologist. After you are done at the clinic, we will prescribe you pain medication to deal with the healing period.
Do you get the implants in one day?
Depending on the treatment, it can be done in one day. Longer treatments take no more than 5 days, however you will leave with temporary teeth. The reason behind this is because the implants have to set within the patient's jaw bone. This period is called the healing period and usually goes from 4 to 8 months. After that the patient comes back for the permanent teeth. During the healing period you have to follow every instruction provided by the dentist to make sure you heal fine.
Do you offer any guaranty?
Yes! All of our treatment comes with guarantee of 1 year at least. So if you present any problem you can come back so we take care of it. it does not occur often because our dentist are excellent, but some cases can be quite challenging. Even so, we are happy to say every costumer leave the clinic satisfied with our services.