Hello everyone, hope you are having a nice week. Having bad teeth can be a downer, I know this for a fact. But luckily for you I have some advice for those of you that are seeking to improve your teeth. It is a combination of doing your homework and seeking help. Luckily for you we can help you on both ends, so this should be a piece of cake for you.
That is why I suggest you to begin by reading some of our blogs on dental hygiene. We have ton of entries in this blog dedicated to dental hygiene and dental health. You got hundreds of articles that will help you improve your dental health with tips and tricks. But that is not all, we also help you save money in dental treatment thanks to our services, which by they way they are FREE.
How to use Los Algodones Dentists' Guide
We help you find affordable dental in Los Algodones, Mexico. If you are searching for the best dentists, we got the best selection for you. We built a database with previous costumers' reviews, online reviews, pricelist and dentists' CV. With those assets we can decide which clinics and dentists are the best for you. That way you won't waste tons of hours of online searching, leave all the heavy lifting to us.
To make an appointment you can use the contact button above to send us a direct message. Our patient coordinator will be glad to assist you via email. Or if you prefer you can call us in business hours to request information and set up your appointment. Either way is completely fine and we will make sure your travel will be comfortable, easy and worth it.
If you need help finding hotel, we got you too. We can book you a room in the nearest hotel and find good deals for you. Remember that we guarantee that you will save 50% in dental treatment compared to the United State and Canada, so you will be saving even more money in your trip. Fixing a bad smile neve have been so cheap.
What dental treatment can fix my bad smile?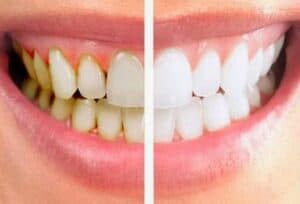 This is a good question and it does not have a single answer. The perfect dental treatment for a bad smile will depend in each case. If your teeth look yellow or discolored then the perfect dental treatment will be cleaning followed by whitening. Both will make your teeth shine and look perfect. In case you did not know you need regular checkup and cleaning every 6 months or so to maintain your teeth healthy, many patients do not do this, making their teeth decay over time quickly.
If you got cracks or chips then fillings or veneer do the job. These treatments are really good to fix and cover up this cracks and dents. Your teeth will look as good as new if you get one of these. But if the teeth have deep cracks, then a dental crown is necessary. As you can see there is a solution for every problem. There are many options available and you can always ask our staff and dentist for an opinion so you can get the best treatment based on your preferences.
Dental treatment for teeth loss
There is a huge problem that affects many patients and that is tooth loss. This sucks, I am not going to lie, but you can fix a bad smile without teeth easily. You can use partial dentures or a bridge if there are not many teeth missing. But if you are seeking to replace a whole denture then that is another story. For that I suggest traditional dentures made from resin or porcelain. But if you want a more permanent solution then you have to go for dental implants.
This amazing modern dental treatment uses screw to fix a permanent denture in place. It is not removable and will offer you the best in teeth replacement treatment. Ask us for the Allon4 as it is our flagship dental treatment for teeth loss. We work with the best implantologists in Los Algodones so you will receive the best experience doctor for your case. Also, we work only with the best brands so you receive original patented dental implants.
Your dental health it is important to us and that is why we only offer the best. Luckily for you, as we said before you can find these treatments that cost 20k or more in the US at half the price in Los Algodones.
Fixing a bad smile at home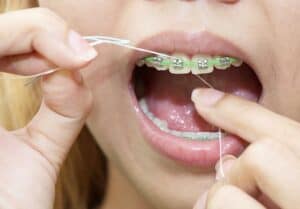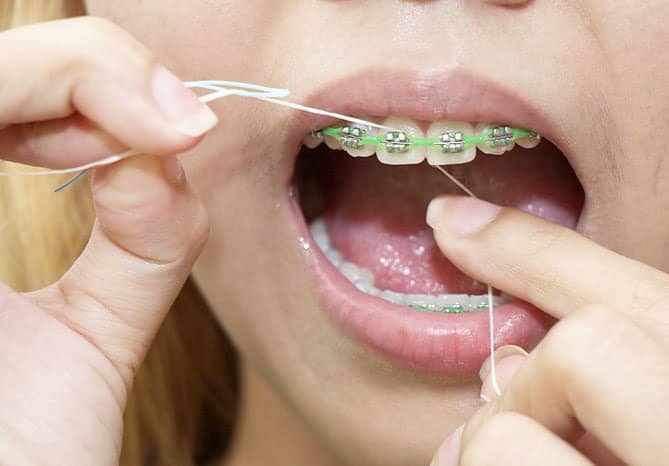 Going to the dentist is mandatory to fix a bad smile, but you need to take responsibility too. You need a good dental hygiene routine to clean your teeth well. For that I suggest brushing your teeth 3 times a day. Remember to clean your toothbrush and use slow and gentle strokes. One mistake I see often from patients is to scrub fast and hard. That is bad for your gums and tooth enamel because you can cause heavy damage.
After brushing opt for dental floss to clean between your teeth and mouth wash to rinse afterwards. Food debris get stuck easily between teeth and can rot, causing caries and gum infection. So do not skip this part if you want a healthy smile. A final tip I can share is to watch your diet too, avoid sugar in excess to take care of your teeth. As long as you maintain a proper cleaning routine your teeth won't suffer much.
Stay away from unhealthy habits such as alcohol and smoking as they wreck your teeth badly. You will have a bad smile quickly if you do not quit these habits. Even if you vape, which is pretty popular nowadays it won't save you from yellow teeth and bad dental health. The trick to quit is to adopt healthier habits like exercising regularly and meditating/ Hope you had a good read and see you next week with a new article!