Hello guys welcome to our humble blog, hope you are having a nice week. Having dental items perfect for your dental hygiene is a must. If you want a beautiful healthy smile then you need all the right tools at your disposal. That is why today I will teach you what tools you ought to won and how to use them correctly. These will level up your dental hygiene game for sure and will put you in the path of the smile of your dreams.
We have tons of articles dedicated to dental hygiene and dental treatment here. So if you like this kind of content check our other entries so you can learn more. Knowing how to take care of your teeth it is just as important to take care of your body. On the same note we also teach you how to save money in dental treatment thanks to our services. If you are interested let me show you how to schedule an appointment with our dental clinics and save 50% of your money in dental.
How to use Los Algodones Dentists' Guide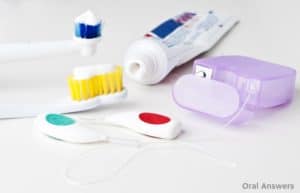 To make this section short, we are a company that help you guys find affordable dental treatment in Los Algodones, Mexico. Here you can save money compared to the US and Canada but at our dental clinics you can save 50% or more. So to get your estimate fill the contact form above to request yours. We will respond with an email and then you can ask all your remaining question or schedule your appointment.
You can also call us in business hours if you prefer talking to our patient coordinator. We also offer help with finding accommodations in towns and more.  What we want is that your stay in Los Algodones be as comfortable and easy as ever. By the way all of our services are totally FREE. We will not charge you anything for any help we provide you. All we want is that you get affordable dental treatment and smile again.
The best part of our service is that we focus in quality for a great price. That is why we only work with the best clinics, ADA approved. We take into account price, online reviews and dentists' CV. with those elements we can point you to the best facility based in your needs and budget. Los Algodones is a very beautiful town and I hope you can visit us very soon. Now let's continue with today's article.
Dental items you must own
Basically you just need a short list of items. They are must own and you cannot miss any of them. The list is the following, tooth paste, toothbrush, dental floss and mouthwash. These are the dental items you must have in your bathroom every day. Without them your dental hygiene routine won't be complete no matter how hard you try. What I always suggest our patients are to pick items with the ADA seal of approval.
This will ensure that you get the best quality for your buck. It is important that you use top quality dental items or you will take the risk of hurting your mouth. Picking your toothpaste is really easy, just pick reputable brand. As a bonus tip it helps if you use whatever toothpaste you need, like whitening or fresh breath. That way you can attack any problem you may have. The same goes for dental floss, it does not get any more easy than that.
Buying mouthwash it is just as simple like the other two. The most important thing is that you need to remember is to use antiseptic mouthwash. This is really helpful to get rid of germs and bacteria in your mouth. That way you can always have a fresh breath and never have to worry about scaring people away due to bad breath. On the other hand, choosing the right toothbrush need a little bit of effort.
Your toothbrush is the most important dental item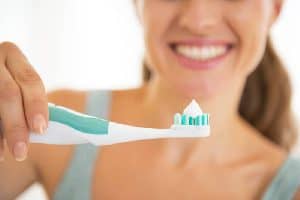 This is because it is a dental item we use every day. A good dental hygiene routine it is repeated at least 3 times a day. For that you need a toothbrush that can be used at least for 2 or 3 months. You can also choose an electric toothbrush if you wish, but you have to think about changing the batteries, recharging it and the bristles.  As a pointer, always choose a soft bristle toothbrush, I do not recommend medium or hard because it can hurt your gums.
After brushing you should use your dental floss to get rid of food debris stuck between your teeth. This is important because it can rot and damage your teeth and gums. It can cause dental caries, gingivitis and more. Just remember using a couple of inches and not wasting yards of threads. Many patients run out of floss due to this bad habit. To finish everything up rinse with your mouthwash, this routine does not take more than 5 minutes.
Doing it after every meal can ensure you can do it at least 3 times a day. Also remember to clean you toothbrush after every use. You can use alcohol or boil it in water. It is important to dry it well and store it in a dry place as well. You can use a case or put it in a drawer. Avoid leaving it in your bathroom as the place has too many bacteria. With these tips you should elongate your toothbrush life and use your dental items the best way.
Final words
That is everything for today, you can improve your dental hygiene by using other dental items such as a tongue scrapper. Most toothbrushes have one incorporated but getting one is more optimal. Also going to the dentist every 6 months will also help to maintain a good dental hygiene and overall teeth health. Remember to schedule an appointment with us if you wish to save money. without further do I say good bye and see you next week with another article.