Teeth loss is something you have to attend as soon as you can, for that there are several dental treatments such as dentures or implants. Many patients ask us at consultation which one is the best. That is why today I will explain a bit of them so you get a general idea. This serves pretty well for patients who like to study their options before coming to the clinic. It saves time, money and will help the most bang for your buck.
Before I begin with today's article I want to remind you that you can get the best prices in Los Algodones with us. We help thousands of patients every day to find affordable dental treatment in Mexico. Find the best dental clinic available in one place and receive an estimate for FREE. The process is really simple and easy to do. To receive a quote, fill the contact form to receive an email with a price list for your desired treatment.  We select the perfect dental clinic based on your comments, budget, online reviews and dentists' CV.
Also you can request prices via phone call. Just remember to call in business hours so our patient coordinator can attend you. We can help you find other services like pharmacies, medical attention, restaurants, touristic places, hotel and more. Our objective is to make you stay in Los Algodones as confortable and easy as possible. That way you can only concentrate in you dental appointment and get your teeth done without any worries at all.
Partial denture or dental implants?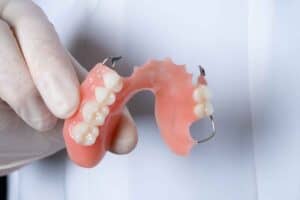 Now with today's subject, which of these treatments should you get? The answer is not that simple because it will depend on a lot of things. The best advice I can give you is to be open minded and consider all options regardless of your budget. However, the best course of action is to begin with an evaluation to see the state of your teeth. If they are healthy enough then a partial denture or a bridge are common options to consider.
Next is the number of teeth to be replaced, if they are just a few then it will be no problem at all. Any dental treatment will be basically at your disposal if you got enough budget. A dental bridge or implants can work perfectly, a partial denture on the other hand it won't work as well. Depending on the location it can feel uncomfortable or look funny. However if the number of teeth to be replaced is 4 or more a partial denture is an excellent choice. It is a matter of getting a treatment that is cost effective for your needs.
Do not forget to always ask you dentist's opinion. Their professional insight it's what matter the most and you should not ignore it. Remember that they studied and trained years to be able to fix smile for the better. So if your dentist suggests dental implants, there is a huge chance it is the best option. However, there is always more than one option, and you should know them all before making a decision and spending your money.
Should I go for dental implants then?
As we said above this is not a clear choice as black and white. You have to consider all the things we said above. Dental implants are an excellent choice for teeth loss, but not every patient can afford it. Even so, you are lucky enough that you can find them at 50% of their price compared to the US and Canada by making an appointment with us. But staying in topic, even if you can afford them you cannot get them right away, there is an important requirement first.
That is the CT scan, you cannot get dental implants without one. This study will tell the dentist if the patient has enough jaw bone to support the dental implant. If that is not the case they don't, do not worry, bone grafting will do the job. After 6 months the patient can return to get the implant necessary installed. Remember that when you get an implant you get a temporary tooth for the healing period.
After that healing period is done, you return for the permanent teeth. Many patients forget this step and they think they receive the whole procedure in one day. You have to consider too that this treatment requires patience and time. If you think you do not want to wait a lot then another treatment may be the best option for you. All I can say is that even if it takes longer than other dental treatments, dental implant treatments are worth every dime.
The after care is just as important too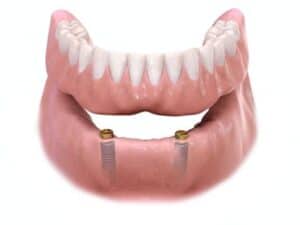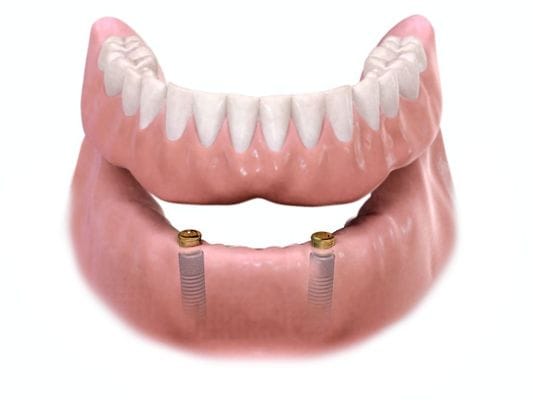 After you got your new teeth it is important to take care of them. It does not matter if you got partials, bridge or even dental implants; you have to keep them clean. Keeping them clean and neat, cleaning them every day just like natural teeth is very important for your dental hygiene. Otherwise you can ruin the treatment and your remaining teeth. So do not forget to use your toothbrush, floss and mouthwash on them too.
That is everything for today guys, hope you made up your mind reading this. Or at least you are closer to make a decision. If you liked and want to read more content like this article, do not forget to leave a comment and share it with friends. We have tons of articles in this humble blog dedicated to dental hygiene and dental treatment. You can learn a thing or too and get affordable dental treatment in Los Algodones, Mexico with the best dentists.
Hope you had a good day and see you next week with a new article. Next one will surely be as interesting as this one, I hope. Have a nice rest of your week and remember to keep up a good dental hygiene. Brushing your teeth at least 2 times a day is the minimum recommended by the top dentists.