Interested in getting dental implants soon? Then this is the perfect article for you. Welcome back to another blog entry. I will tell you about the pros and cons of getting this awesome procedure. Hopefully this will help you make a decision to come to Los Algodones for dental treatment. In case you did not know, we help patients from all over the world to get affordable dental treatment in Mexico.
You can save more than 50% compared to the United State and Canada. Not only in dental implants, any dental treatment will much more affordable than back home. If you are interested in getting an appointment soon let us know by sending us a message via the contact form. You can also use the phone number above to ask for pricing and book appointments. Our patient coordinator will be more than glad to assist you.
In case you need help to locate accommodations in Los Algodones, or any other help, we got you. Our job is to make your visit as confortable and easy as possible. So do not be shy and stop wasting money in dental when you can pay less for top quality dentists in Mexico. We work with the best clinic in town. Recognized by the ADA and with modern facilities. You will find only the top dental clinics in our website.
What are dental implants?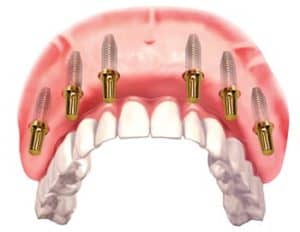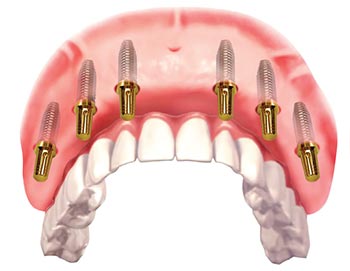 I always include this section in these articles because you never know if there is someone who does not know. Dental implants are on the rise in popularity due to its low cost and efficiency. You won't find another treatment that will replace missing teeth permanently for a cheap price. And that is what attracts many patients from all over the world to choose this dental procedure. To be fair, even if they are an excellent choice you have to consider every option available.
A dental implant consists in a screw, usually made from titanium that goes into the jawbone. It will serve as a post that will support a crown, a bridge or even a full denture. The procedure is quick, painless but the recovery time can last 4 to 8 months. It will depend on each case but during the healing period the patient uses a temporary tooth or denture. After that he or she has to return for the permanent teeth.
After that you will have permanent teeth that will look and feel just like natural ones. I strongly suggest discussing this option if you have the budget with your dentist. It certainly worth it and you won't regret it. We have special offers in dental implants here, so don't be afraid to ask us. We will present to you several options with the best implantologists in Los Algodones.
Pros of getting dental implants
The first pro is that they solve a huge problem like missing teeth. No more uncomfortable bridges or dentures. You do not have to worry anymore about pieces that come off or are detachable. You will get a permanent tooth or set of teeth that won't budge or move. It is like having a new set of natural teeth forever again. Besides they are made from excellent material so they should last you a lifetime.
The second pro is that they are versatile. It does not matter if you need to replace a single tooth or all your teeth. There is a dental implant procedure for every case which makes them so complete. No wonder they are so popular for patients who look a permanent solution for their case. They imitate the looks and feel of natural teeth so you do not have to worry about people calling you out for fake teeth.
This is not a pro per se, but it is a friendly reminder that you can get them at a good price at our clinic. Send us a message or call us to schedule your appointment now. At this time of the year we tend to get pretty full and booked. You do not want to miss your chance of getting dental implants and saving money in the process.
Cons of getting dental implants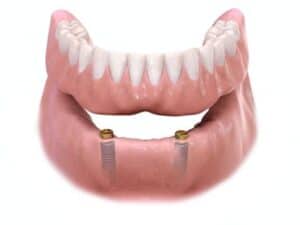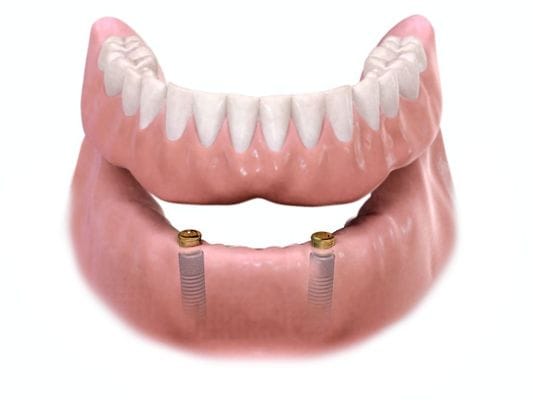 Sadly, dental implants are not perfect for every patient. One common con is its price. It can be really expensive for some patients. Even in the US and Canada it can cost more than $2,000 a single implant. Here at Los Algodones Dentist's Guide you will pay much less than that, but that does not mean that you will pay dirt cheap for them. In fact, if someone offers you a price too god to be true there is a chance that is a fraud.
Luckily there are plenty of options so hopefully you can get a dental treatment according to your budget. Another con is the healing time, as the dental procedure will be fully completed after 6 months. And if the patient needs a previous bone graft beforehand, you are looking at one year. This turn off many people who only want quick fix to their problem. If you are hasty and impatient, maybe this treatment is not for you.
What I suggest is to save money, muster all your patience and go for it. Dental implants offer a permanent solution for missing teeth. It is a huge opportunity that you should not pass out. You can read our reviews from previous patients who went to our dental clinics for implants. You will be convinced that they made the right choice and will encourage you to do so too.
Some piece of advice
As said above, they can get a little pricey. So get a FREE consultation and evaluation with us so we can create a plan for you. This will tell you how much money you need exactly. We will answer any questions and help you begin with the process as soon as possible. Our job is also to make you smile again. That is all for today, hope you enjoyed and see you next week before the years end!