Hello dear readers, welcome to the last article of 2021. Because we want you to start nest year with a beautiful smile I wrote this article with you in mind. This is relatively easy to get so pay attention. There will be no more excuses to get the teeth all beautiful for next year. I will share some tips and habits that will improve your dental hygiene. This will get you nice teeth in the short and long run. So you can start applying these tips right now if you want.
The best way to achieve the most perfect is to combine a good dental hygiene and constant visits to the dentist. You cannot have good teeth with just one of them, so schedule an appointment for regular checkup and cleaning. That way you can detect problems before they happen and keep your teeth clean. Also if your problem is constant cleaning at home, we have the ultimate dental hygiene routine for you.
Before I begin with today's article, let me tell you about our blog. We have hundreds if not thousands of entries dedicated to dental hygiene and dental treatment. This will help you know a lot about dental procedures and how to take better care of your teeth. Give them a read if you can and share it online to help us grow. We would really appreciate it and without any more delays, let's begin with the subject at hand.
Create healthy habits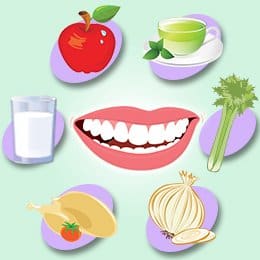 First tip is to create good dental habits. I recommend to all my patients is to drink lots of water. Hydration is an important part of dental hygiene, this is thanks to saliva. In case you did not know, saliva makes your mouth clean and free of germs. It shields them from germs that can destroy your dental hygiene. So drinking 8 glasses of water a day can increase saliva production in your mouth.
Along with this a healthy diet also creates a beautiful smile. Leaving behind too much sugar and junk food can also boost your teeth's health. If you opt for more vegetables and fruits it will give your teeth enough nutrients to stay healthy. Consume as much calcium as you can, do not forget that your teeth are also bone. Reduce alcohol and cigarettes if you have those habits and your teeth should be white and perfect.
The ultimate dental hygiene routine for a beautiful smile
Next step in line is to create a consistent dental hygiene routine at home. It is impossible to create a beautiful smile just by brushing once a day, you need more than that. What it is suggested by most dentist is to clean your teeth at least twice a day to get them free of germs and bacteria. This also helps to avoid dental diseases such as gingivitis and other problems like yellow teeth and bad breath.
You want to begin by brushing your teeth. For that I suggest a soft bristle toothbrush. This will help you avoid damage in your teeth enamel and gums. Hard bristle toothbrush usually cut your soft tissue and wears the enamel. On the other hand, soft bristles along with slow and gentle strokes are the way to go. Use vertical motions to scrub away the food debris from your gums, tongue, cheeks and teeth.
Speaking of food debris does not forget to use dental floss to clean between your teeth. This is a huge part and very important for a good dental hygiene. Many patients forget to floss and then their teeth get screwed. Food debris rots and causes dental caries along with infections. To avoid that you must use dental floss after brushing to keep that beautiful smile of yours. To finish this ritual, rinse with mouthwash.
If you want to walk the extra mile I suggest upgrading your dental items. You can include antiseptic mouthwash to kill all germs and bacteria effectively. Using a tongue cleaner, interdental floss and an electric toothbrush. These items will improve your dental hygiene and make everything easier. Although it is already easy as it is, a dental hygiene routine should take 5 minutes or less to complete.
Get a beautiful smile with the best dentists in Los Algodones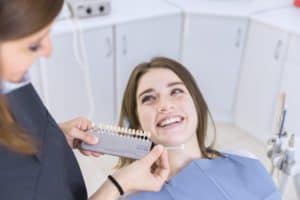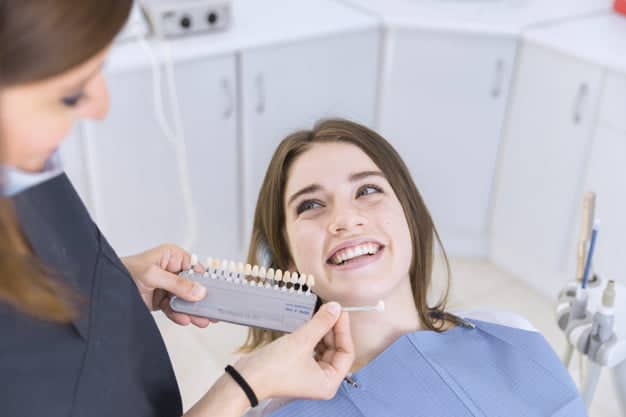 Now if you are taking serious commitment to getting a beautiful smile for next year is to schedule your appointment at a dentist. The ADA recommends that you should visit a dentist every 6 months for evaluation, checkups and cleaning. This is the bare minimum to maintain your dental health. However we know there lots of patients preoccupied about prices and cost. They think it is so expensive to spend that kind of money in dental treatment.
Luckily for you we can help you save money in dental, as we got the best prices in the business. In case you did not know, Los Algodones in Mexico is also known as 'Molar City'. This is due to the low cost for dental treatment in town. Many patients cross the border every day to get their teeth fixed. If use Los Algodones Dentists' Guide, you can save 50% of the cost compared to the United State and Canada.
Making an appointment is really simple, and we work with the best dentists in town. We have modern facilities along with a friendly staff, so make an appointment now. You can use the contact form to be contacted via email or call us at the phone number above. You will receive a FREE estimate along with FREE consultation if you book an appointment with us. Do not miss the chance to get a beautiful smile for next year.
Well that is all for today friends, last article of the year. I have certainly enjoyed all this year's article. Hope you have a merry Christmas and a Happy New Year. I wish you lots of money, love and health for you and your loved ones. See you 2022 with more articles and tips on how to keep your teeth healthy.