Hello guys I want to give you some recommendations for your dental appointment in Mexico. Los Algodones is a really popular destiny for people who want to save money in dental treatment. It is a smart choice because prices in the US and Canada are so expensive, especially if you do not count with insurance. Today I will share with you some secrets so you can get more value out of your experience in Los Algodones.
But before we begin I want to tell you that if you like this article let us know in the comments. You can also leave your insight and suggestions to help us improve. Share this article and other with your friends and family to help us grow too. We have tons of articles dedicated to dental hygiene and dental treatment. It is important for us that our patients learn about the business and solve any doubts and question before traveling for their appointment.
How to get a dental appointment in Mexico
Now, before teaching you the ins and outs for your dental appointment you need one. To schedule an appointment with the best dentists in Los Algodones you will need a little bit of research. However, not everybody have enough times in their hands to investigate and pick the best dentist for their needs. That is why we offer FREE services to help you find the perfect dental clinic for you.

The way it works is using our contact form above to receive a quote to your email. Do not forget to fill it completely so we can reach you. Afterwards you can respond the email you will receive with any question and doubts. We can help you find accommodations in case you need one and more. Whenever you are ready you can let us know when you would like to schedule an appointment. Our patient coordinators work very hard to make this process very easy and quick for you.
You can also use the phone number above in business hours to ask as many questions you want and schedule your appointment. So if you are looking for the best quality and price available for dental treatment you are in the right place. Our staff is fluent in English and friendly, you can except to be treated like a VIP costumer. The facilities are up to date and take all the hygienic protocols to ensure your safety.
Why choose our services
We pick the perfect dental clinic for you. We take into account previous patients reviews, online reputation, prices and location. Basically we do the heavy lifting for you, saving you time and money in the process. You can save more than 50% of US and Canadian prices in dental. It is impressive how much money you can save. Besides you will receive the same quality at home because we work only with dental clinic with ADA standards.
The best part of all is that our services are completely FREE of cost. We won't charge a dime for making your appointment at the dental clinic. All our incomes come from the dental clinics directly and not form the patient's pockets. This also means that the prices we give you are the exact same prices at the clinic. No extra fees or extra costs hidden in the deal. So if this sounds good enough for you try it out and send us message as soon as you end reading this article.
Why do I need before my dental appointment?
Before you make an appointment I suggest to make a little research about flights and hotels. Although we can help you find accommodations, some patients have special needs. If you do not care about anything in particular feel free to ask us for suggestion where to stay, eat or shop. We always suggest our patients to flight to Yuma, Arizona and then cross the border by walking. It is faster and easier than crossing with a car.
If you are driving then you can park your vehicle in the parking lot on the US side of the border. Remember that Los Algodones is just next to the border, in the Mexican side. After putting one foot in Mexico you will be already in the heart of town. This surprises many people because they think they have to travel farther to reach this beautiful town. As for papers you can cross in an out with just your passport, citizen ID, driver's license or birth certificate.
What else can you find in Los Algodones?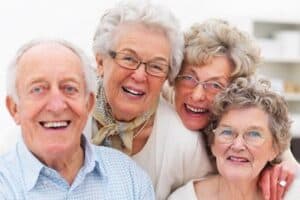 Los Algodones is also known as molar city due to the several dental offices in town. You can find more than 300 dentists here, so you could say that if you throw a rock you can hit a dentist for sure. Many costumer cross the border seeking affordable dental treatment and they can find it here thanks to the prices. But there is so much more than that, you can also find meds and prescription glasses at low prices too. Other medical services are also available for less than the United State and Canada.
Apart for these you can also find many restaurants, souvenirs and sightseeing. If you love shopping you can check out our shopping mall. Nightlife is also a thing here so you can have a nice dinner or few drinks and dancing if you wish so. There is so much to do and see so you won't get bored for sure, fun for all the family. My personal suggestion is that you do not want to leave before tasting the local cuisine.
That it is all for today, folks. Hope you found it useful and entertaining. Remember that you can let us know all your questions so we can help you before you come to town. To make an appointment follow the steps above so you can be attended by the best dentists in Los Algodones. Don't forget to brush every day and see you next week with a new article, bye!.