Adventuring to another country and doing some tourism is not for everyone, we understand, but that doesn't mean that it has to be only business when you go to a trip to Los Algodones to get your dental work done at low prices, there are many other options for you if you want to take a vacation and simply enjoy your summer and holidays.
And one of those options is the friendly town of Yuma, Arizona, located just about 7 miles from the US-Mexican border, making it a great spot to spend the night or just simply killing time while you are seeing your dentist in Los Algodones but besides that, there are many activities and fun stuff that you can do there as we mentioned before.
So, not feeling like staying in Mexico too much? No problem, we have you covered, we are going to share with you some great stuff that maybe you didn't know that you can do in Yuma, AZ to still have a great time!
What to do in Yuma, Arizona?
Yuma River Tubing
River tubing? What's that? Well if you like to be one with nature, we must say that you have to try this activity, because you won't be disappointed with this, you just float river down relaxed on plastic tubes or floats, drinking your favorite beverage with some ice and hanging out with your friends or family.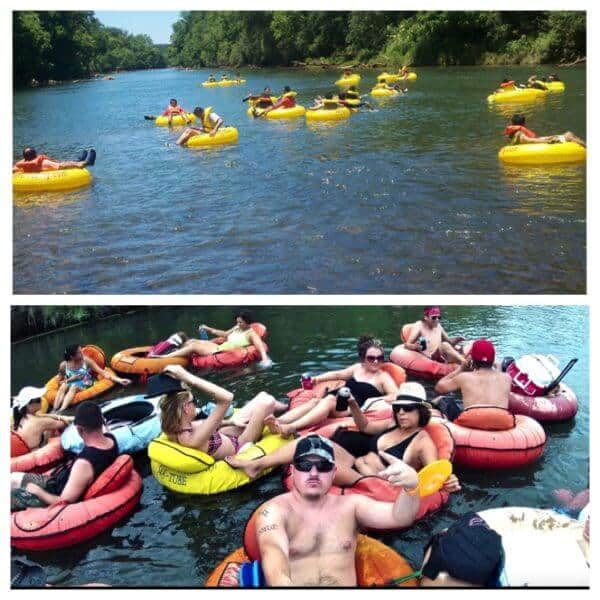 The Yuma River Tubing Company is located at the West Wet Lands park in downtown Yuma, and getting there is really easy, when entering the park from the 12 avenue, just find the first parking lot to the your right side after the roundabout, and then you can enjoy the floating experience of your life.
And how does it exactly work? First of all, they are a family seasonal business, working exclusively on summer, which is perfect for doing this fun activity, just imagine, the beautiful scenery of Yuma, Arizona, floating down the Colorado River, cold drink in hand, and just getting carried away, chatting with friends or your significant other, letting behind any worry and stress from the real world.
So you have to take in account that the open season of the Yuma River Tubing is form April 1st to September 30th. Their work schedule goes through all week, Monday to Friday they only work with previous reservation and the limit per group is of 4 or more people, so don't forget to contact them to make yours, they receive a lot of calls!
On weekends they don't have many limits, but it still gets pretty packed over there, there is also no age limit, so you can take the whole family there for a good relaxing floating experience if you want to, we recommend to call them and ask about any rule or guidelines when you make your reservation to make sure everything is ok.
They currently offer two floating services, both equally fun, their main attraction is floating down beginning at the confluence of the Gila, we are talking about a 5 mile long trip, which are between 3 and 3 and a half hours long, so you better be prepared with, food, snacks, drinks, and everything you need to make yourself your own ultimate tubing experience.
The other route is much shorter, they call it the Happy Hour, and that is exactly what you will get, and hour full of fun, you float calmly form Ocean to Ocean bridge back to West Wetlands park, they do this every hour mark.
Whether you should pick one or another depends on your time, your appointments with your dentist in Los Algodones and such, so check your watch and schedule constantly so you don't miss your appointment!
But the way this company works makes it very easy for you to just relax and enjoy yourself, we recommend showing up 15 minutes before your appointment to get everything set up for you, the will take you to the dropping point and from there you just float back effortlessly to the place you got there.
Let's talk about prices here for a second, how much does it cost? Well, it just $20 to $10 per person, depending on the route you choose and their age, and every extra tube that you need for food, cooler, etc., cost you an extra $10. Not that bad if you ask us.
Last but not least, don't forget to bring sunglasses, sun blocker, hats, and every item to avoid burns and having a bad time from the heat, remember is summer, but if you are interested in winter trips you definitely ask them, we've heard that they are pretty fun too!
Air Balloon Trips over Yuma
If you are not the beach/river type of guy, or gal, and more of an adrenaline junky and want to try something more exciting and strangely relaxing at the same time, maybe you should consider taking an air balloon trip over the town of Yuma, Arizona before or after your trip to Los Algodones, Mexico, it will blow your mind.
It doesn't matter if you are alone or in a couple, it doesn't get more romantic and dreamy than taking a trip in the sky, observing the clouds pass by along with your thoughts, maybe this is what you exactly need to get the peace of mind you always been looking for, or just the perfect idea for a proposal!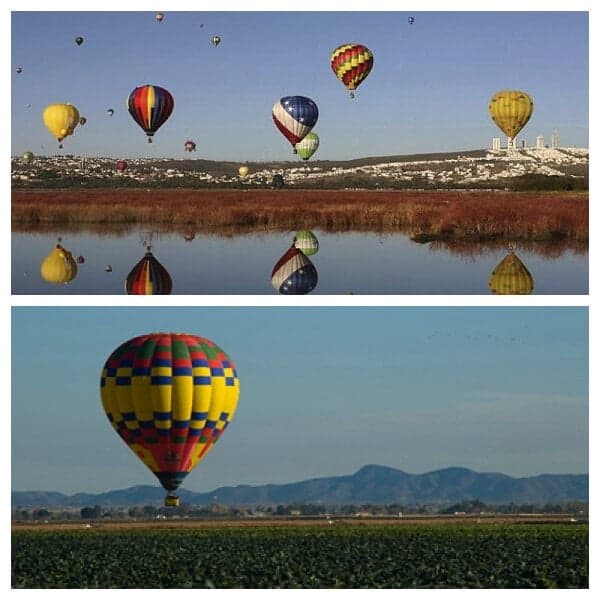 There are many companies in the cozy town of Yuma, AZ that can provide this service to you, but we recommend to play it safe and always contact them first to ask any question and solve doubts, along with taking weather and climate changes into consideration before taking the trip.
Besides that, everything is piece of cake, you just go to the meeting point, take the ride, enjoy the mountains, the sunrise, or the sunset if you prefer, and then you go back to the meeting point.
Maybe you are thinking, I'm afraid of heights! Hell No, I'm not going for anything like that! You'll be surprised to know that taking a ride in an Air Balloon is not as panic-inducing or terrifying as you may think, if everything is in check, you won't be experiencing any turbulence, swaying, wind or motions at all, you'll probably ask them for another trip!
Another point is the pilots, most of the company have at their disposal certified trained pilots, so you will be in good hands the whole trip and you can also ask them to show you any credentials or diploma, just like Los Algodones dentists.
How long are the flights in Air Balloons? Well, fortunately for you there are a wide range of lengths you can choose, it can be a short sweet ride of 45 minutes long, to a 3 hours long trip, perfect for those irremediable romantics who love to watch the sunset, certainly one of the best experience in life, especially when being accompanied with a loved one.
As for the weather and restrictions, depend on the company you opt to, but most of them possess up to the minute forecasting to evaluate the wind and climate conditions before they fly, in that aspect they are really professional and safe. And you can bring food, snacks, and even your own camera or phone to take pictures or selfies!
If you are under age you strictly will need to travel with a responsible adult or a signed permission from your parents to take the trip, and regarding the limit of people that can ride a balloon, they can hold up to 10 people.
Another consideration to take in mind is the season to flight, normally they occur between November and May because the wind conditions are the calmest, but ultimately, the forecast made by the Air Balloon company will determinate if it safe to fly or not. Don't be afraid and miss the shot to live one of the most beautiful and exciting experience in life!
Yuma River Tours
And we are back at the river again, but this time it's different, this time we are on a boat! Yuma River tours are a company that offer different services that include trips on jet boats, kayak, canoes, cruises and sternwheeler on the Colorado River and more to anyone that is interested in observing wildlife and learning about history.
Many of the historic sites can be accessed only by river, and Yuma River Tours are perfect for the job, they offer trips with tourist guides that will narrate everything from old pioneers, Indian petroglyphs, abandoned cabins used back then, and more, making all the scenery like an interactive living museum!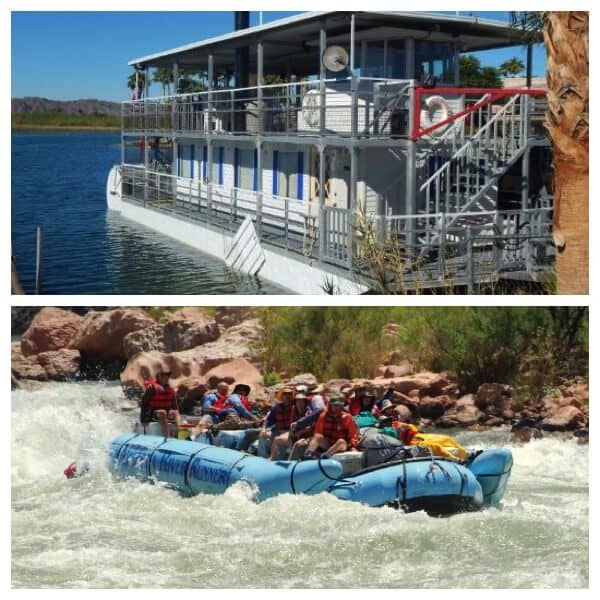 Combined with the really beautiful scenery of mountains and wildlife, you can choose to observe a wide variety of birds that can be found in Yuma, this due to the fact the lowest part of the Colorado River is the natural winter destination for thousands of bird species fleeing from the cold and seeking a warmer place for themselves.
If birds are not your thing, there are many species of deer, lizards, beavers, and bighorn sheep too and more, we are not kidding by saying that there is a lot to see when you are onboard those modern jet boats.
Currently they are offering different kind of trips on their jet boats as we have mentioned above, and the prices depends on which one you choose, starting at $50 per passenger, and the prices scales on the route and other services that you can enjoy along the ride.
All of them start at 10 am and as we said before, the route and other services varies depending on which package you choose, for example their most popular one is the Jet-4, which includes lunch and consist in a narrated tour packed with history, a short stop at a mining cabin from 1800s and some sightseeing at Indian petroglyphs, depending on weather conditions, the trip can include a visit to the Picacho State Recreation Area or Squaw Lake, the length is around 15 miles or 4 hours tops.
Other excellent experiences are the canoe and kayak trips, besides the hiking and camping, for those who like adventuring in the wild and squeezing the most out of everything in life, just make sure to be prepared beforehand and take anything you need before your big adventure.
On a side note, they offer special discounts for student field trips and other group discounts, so if you happen to travel in group to see your dentist in Los Algodones, maybe planning a trip through the Colorado River in Yuma, AZ is not a bad idea at all.
Pay a visit to the Imperial Sand Dunes of Yuma, Arizona
The Imperial Sand Dunes of Yuma are one of the most famous national recreation areas of the States, welcoming millions of tourist that want to delight their sights with one of the most amazing views, besides trying all the activities and experiences that you can do within.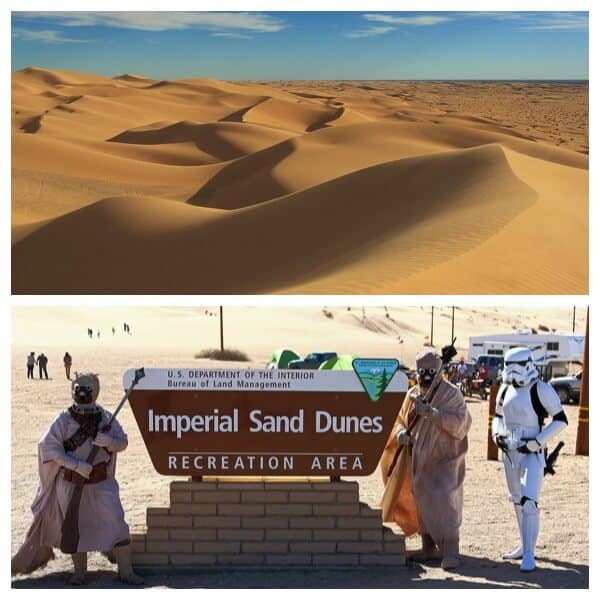 Maybe the place seems familiar to you, but don't worry, you are not going crazy or anything at all! You may have seen this place in famous films likes The Scorpion King and Star Wars: Return of the Jedi, so if you are a fan of these films, especially Star Wars, you should definitely visit it while you plan your trip to Los Algodones, Mexico.
This giant natural sandbox is located 20 miles west of Yuma, and their dunes serve as a perfect playground to ride ATVs, Razor and other permitted vehicles that you can rent there, and race away on the sand and feel like you are in a Mad Max film.
And the keyword here is permission, you need to get your permissions from an authorized dealer in Arizona or Southern California, and you need one to ride the permitted vehicles, making large group events and activities, like races, weddings, filming and more, so be careful when traveling to the Sand Dunes and always consult with the Bureau of Land Management.
What other things can be done in Yuma, AZ?
Apart from the other exciting adventures we have proposed above, there are other activities and fun things to do while staying in the interesting town of Yuma Arizona, while you are planning or returning from your visit to your dentist appointment in Los Algodones.
Yuma, AZ possess many parks where you can just stroll and walk to relax and enjoy the scenery or if you like skating, it is permitted in their parks, also you can visit the museums in town and learn a lot about the town and the country.
As you can see, there are many relaxing activities you can do like going camping, fishing, mounting horses, kids can even ride a pony! So all good family bonding activities, but there is more! Yuma, AZ is also a great spot for shopping, having several Thrift Shops, maybe you'll find some sweet deals there!