Hello guys welcome again to Los Algodones Dentist's Guide blog! Hope you are taking good care of yourself and your love ones. Remember to wash your hands often and to stay at home. Now, today's topic we are going to discuss about root canal and how does the procedure works. It is one of the most requested dental treatments in Los Algodones Mexico.
Why do you need a root canal?
The root is the part that is below the tooth. We do not seed because of the bone and gums over it. But as the name implies it refers to the root, like trees, of the tooth. Because of cavities, teeth are performed and the root is compromised. If the root is infected, then the patient will be in terrible pain and it needs to be extracted. This procedure is known as root canal.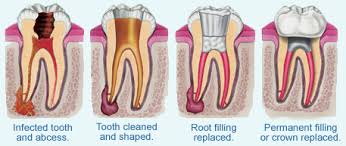 After the root is extracted the tooth has to be treated too. Usually patients opt for a post and a dental crown after the root canal. It is fairly simple and quick treatment that leaves your smile just as new. Another option to consider is getting dental implants. For this one the patient has to extract the teeth completely and then install the implant in its place.
Where to get a it in Los Algodones
If you are interested in getting good prices in dental treatment in Los Algodones Mexico, including root canal. Look no more because by filling our form in our homepage you can get a FREE quote to your email. It will contain all the prices that you need from the best clinic in Los Agodones along with instructions to make your appointment. So do not be shy and start saving money in dental now.